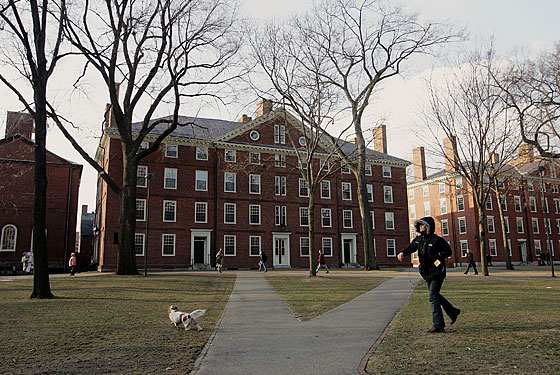 Allyson Reneau has spent the last couple of decades majoring in being a mom, but the mother of 11 from Oklahoma is resuming her academic career in style - at Harvard.
Reneau dropped out of the University of Oklahoma in 1981 to get married and raise a family, but the now-50-year-old Oklahoma City woman will begin graduate classes at Harvard on Monday. She'll fly to Massachusetts once a week to do her classwork. Her major: International Relations.
"Sometimes those dreams, you bury them," Reneau told The Associated Press. "You get so busy raising your family that you forget your identity."
U.S. & World
The day's top national and international news.
Reneau, whose children range in age from 6 to 29, was a stay-at-home mom for 20 years. When she went back to finish her bachelor's degree, she juggled work and kids, going straight from classes at OU to work. When she got home in the evenings, she would feed her family and spend time with them before starting homework.
An unidentified benefactor is paying for her flights, leaving on Monday mornings, attending class on Monday nights and flying back home on Tuesdays.
The first time Reneau applied for graduate school at Harvard, she was rejected. She had nearly given up hope in April, but a friend encouraged her to keep trying. She applied for a different master's degree program, this one in international relations, and was accepted.