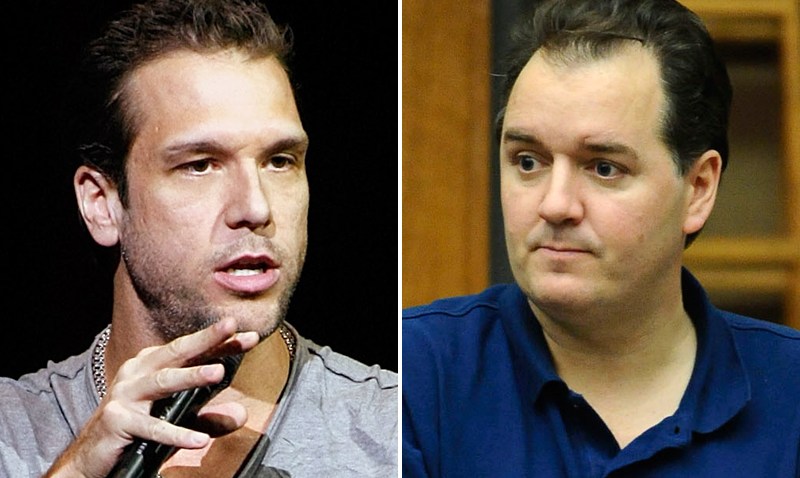 Dane Cook's half brother and former manager was sentenced to five years in prison for embezzling millions while working for the comedian.
Darryl McCauley, 45, pleaded guilty to 27 counts of larceny over $250, three counts of forgery, embezzlement and other charges. At one point, McCauley wrote out a check for $3 million to himself from Cook's account.
McCauley served as Cook's business manager from the early 1990s until December 2008. He began siphoning Cook's funds into his personal accounts beginning in 2004.
U.S. & World
The day's top national and international news.
"For several years, Mr. McCauley abused his position as a family member to gain Mr. Cook's trust, and stole millions of dollars for his own personal gain,'' Massachusetts Attorney General Martha Coakley said in a statement after the sentencing. "We hope that today's sentence will act as a deterrent, and our office will continue to investigate and prosecute these cases.''
The former corrections officer must serve another 10 years of probation after his release from jail. He must also make restitution to Cook, 38.
McCauley and Cook had the same mother, Donna Cook, who died in 2006. The actor has not commented on McCauley's sentence. McCauley was involved in Cook's career from the start, selling merchandise at shows and managing his e-mail list and website.
Selected Reading: People, Boston Globe, DaneCook.com.