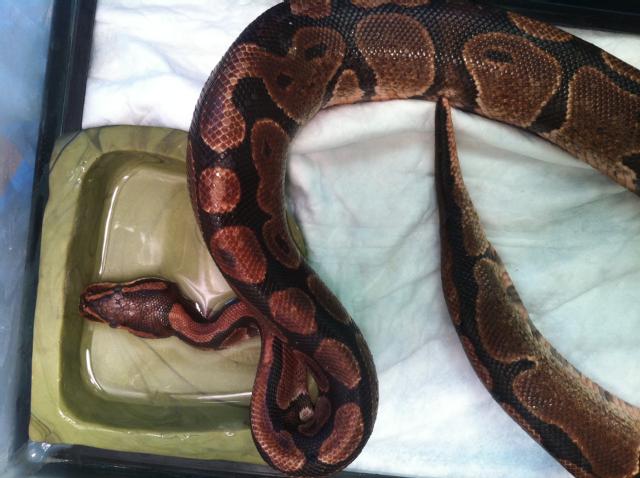 A snake bite in a north Sacramento neighborhood left the victim seriously hurt, but the injured party isn't whom you'd expect.
Police say a python underwent emergency surgery after a man allegedly bit the creature twice.
Sgt. Andrew Pettit says officers were called to the Del Paso Heights neighborhood around 6:30 p.m. Thursday after a passerby reported that a man was lying on the ground and possibly assaulted.
When they arrived, they found 54-year-old David Senk still lying there but police say he wasn't the one who was assaulted.
Pettit says another man approached officers and accused Senk of taking two bites out of his pet python.
U.S. & World
The day's top national and international news.
Senk was arrested on suspicion of unlawfully maiming or mutilating a reptile. He was booked on $10,000 bail.
The photos of the snake shows more than a bite mark. The snake lost a chunk of its skin in the attack.
Copyright AP - Associated Press