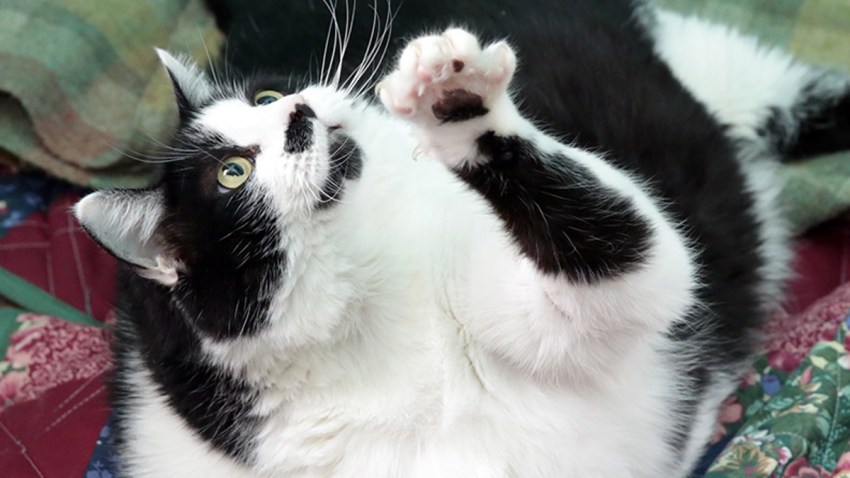 A female cat found in a foreclosed home in New Jersey is so large that she can't even clean herself or roll over, according to reports.
The hefty black and white feline, named Sprinkles, weighed an astonishing 33 pounds when she was surrendered by a family facing foreclosure last week, the Press of Atlantic City reported.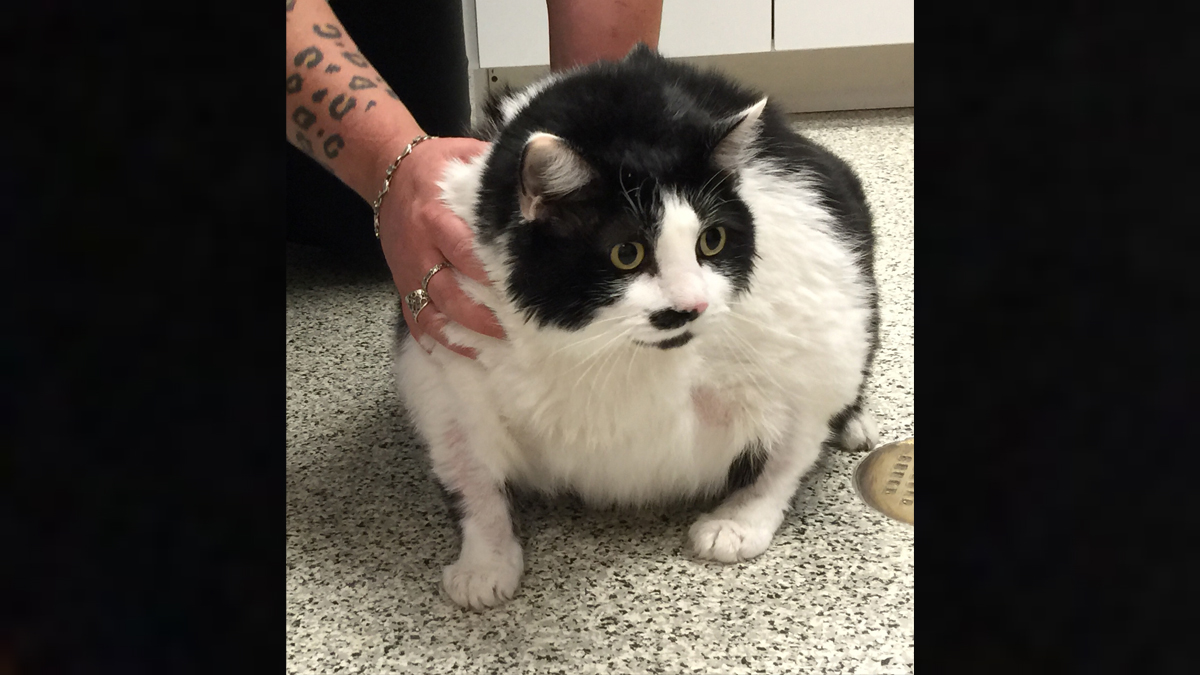 "We've seen fat cats at 20 to 25 pounds but this is just obscene," Stacy Jones Olandt, a volunteer at the nonprofit S.O.S. Sea Isle City Cats, told the Press of Atlantic City.
"This is similar to a 600- or 700-pound human that should weigh 180 pounds," she said.
Sprinkles was initially sent to the Cape May County Animal Shelter but had to be transferred to Sea Isle City Cats because the first shelter couldn't give her the care she needed.
Volunteers had to get a dog crate to move Sprinkles, who was also riddled with fleas and ear mites and suffering from a rear-end infection.
Volunteers were heartbroken by Sprinkles' sorry state but are hopeful they can get her back on her feet. The cat is already being treated for fleas and mites and is receiving antibiotics for her infection. She's also being put on a weight loss plan with the aim of losing about one pound a month.
Olandt is hopeful that 4-year-old Sprinkles has a long life ahead of her.
"Many cats live to be 20," Olandt said. "She has a good future ahead of her, if she loses weight."
U.S. & World
The day's top national and international news.
If you're interested in adopting Sprinkles, call (609) 972-5887 or fill out an online application.
Sea Isle City Cats is a 501(c) 3 non-profit located in The Cooked Tail thrift shop on Landis Avenue.