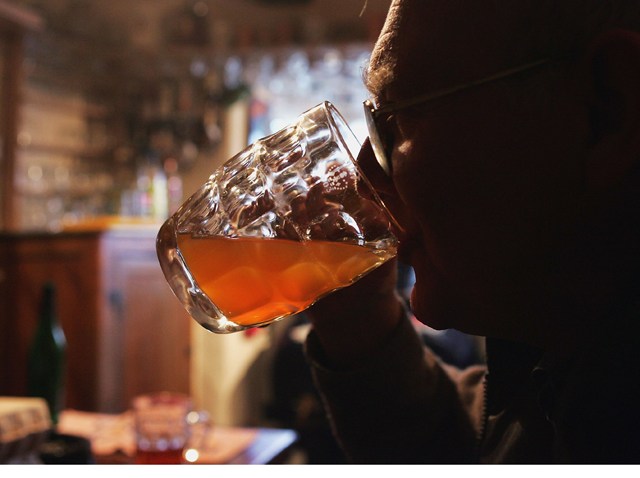 Guy walks into a bar …
Bartender says: Just fill out this cocktail napkin, please.
One Irish pub in Manhattan decided to do its part for the economy, converting its second floor into an unemployment center, the Daily News reported.
U.S. & World
The day's top national and international news.
Wow, now that's the ultimate one-stop shop!
With unemployment at 13 percent in Ireland and a large number of Irish immigrants looking for work here in New York, Paul Hurley, the owner of O'Casey's Irish pub on E. 41st Street, said he was inspired to offer a center to try to help connect them with work. He figured he could use his connections as head of the United Restaurant and Tavern Owners Association to help generate some leads.
Brilliant, right?
I mean, bars have one of the highest concentrations of the unemployed.
And, it isn't uncommon for the unemployed to spend a good chunk of their unemployment check at a bar. This just streamlines the process, right?
Maybe you could get your unemployment check direct deposited to the bar as well.
Bartender, another round, please, while I introduce my references, here — Cliffy and Norm!
The Pony on Jobs:
Questions? Comments? Email ponyblog@cnbc.com or drop a line in the comment box below.
More from The Pony Blog: ponyblog.cnbc.com

Copyright CNBCs - CNBC