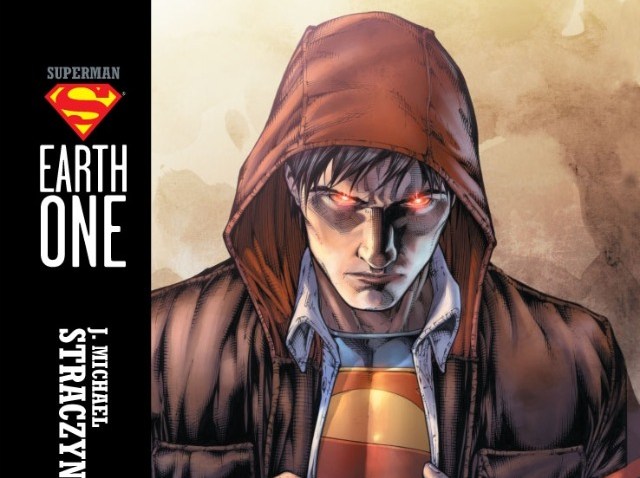 It appears that nothing is scared these days, not even the image of one of the world's most iconic superheroes.
The All-American Superman is being updated for "the Twilight Age" by D.C. Comics, which means the trademark cape is going to be hidden under a hoodie, and the nerdy deemeanor of Clark Kent is being replaced with a more sullen, brooding attitude, reports The Independent.
The new-look Man of Steel will make his debut in the forthcoming graphic novel, "Superman: Earth One," which will be a reimagining of the hero's origins. While the basic back story will remain the same - an infant Kal-El ends up on Earth under the care of the Kents after his home planet of Krypton is destroyed - the story of his young adulthood and how he announces his presence as a superhero to the world will be the focus of the new storyline.
U.S. & World
The day's top national and international news.
DC Comics co-publisher Dan DiDio explained what was behind the update.
"He's young, he's hip, he's moody. He really fits in with the types of stories people are looking for today," he said. "We always knew that we wanted to do a real, contemporary interpretation of Superman."
The artist, Shane Davis, expanded on the new look.
"Clark's hood is there as a bit of foreshadowing to the cape. It's bunched down around his neck like the cape will eventually hug his neck," he said. "I did want him to hide his body type a bit, so I gave him some layers of clothing. I wanted to focus on the 'man' in Superman rather than the 'super.'"
Superman isn't the only character getting a makeover. Jimmy Olsen, the goofy Daily Bugle photographer who pals around with Clark Kent, is going to be a more serious figure. He'll be known as Jim Olsen and is willing to put himself in harm's way to get a shot, a change from the cowering figure in the comic books. Metropolis is also being updated with a more modern feel.
Selected Reading: The Independent, Newser, USA Today