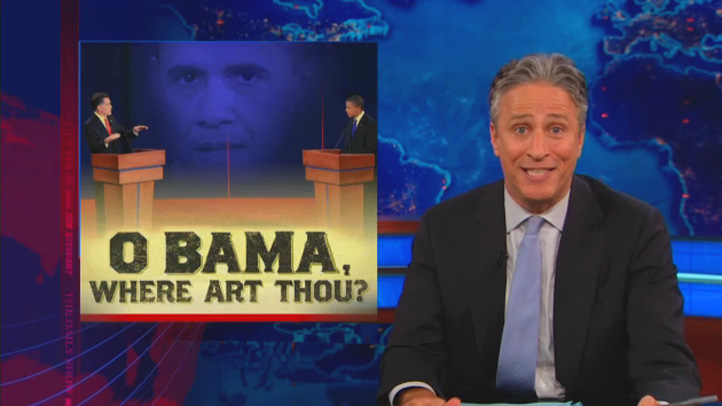 On Thursday's episode of "The Daily Show," host Jon Stewart weighed in on Wednesday night's presidential debate in Denver, declaring it the night that "brought all Americans together into agreement."
"There is no red America, there is no blue America, there is only the America that can't believe how bad this guy did in the debate," Stewart said, referring to President Obama's debate performance.
Obama's performance during Wednesday night's debate was sharply criticized by both Republicans and Democrats as "dull" and "tired," while Romney was lauded by pundits shown in clips as having won the debate "hands down."
U.S. & World
The day's top national and international news.
Stewart said Obama's performance was so lackluster that the president lost, despite Romney's "lying" on issues and his willingness to cut funding for PBS and Big Bird.
"Motherf---er fired Big Bird and won!" said an incredulous Stewart. "He could have water-boarded Aladdin, put down Blue, deported Dora the Explorer and still won walking away."
To see Stewart's take on the presidential debate, check out the clip below, courtesy of Comedy Central: