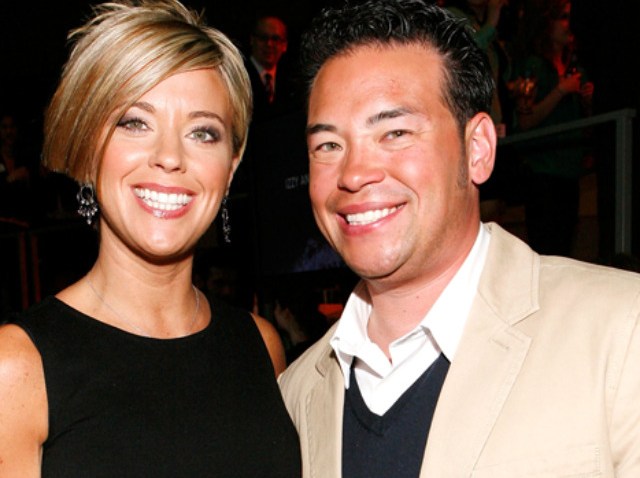 It's finally over.
Warring reality TV exes Jon and Kate Gosselin may still have weeks of hard-fought legal battles ahead of them, but the popular TLC series that shot the duo and their eight children to stardom will end its run tonight in an episode that promises to be more tame than their real-life, made-for-tabloid quarrels.
The divorcing pair will reminisce about the past and talk about the future, according to People.com. The episode, set to air tonight at 9 p.m. on TLC, will also feature Kate teaching the kids how to milk a cow and Jon taking the brood to a firehouse.
U.S. & World
The day's top national and international news.
The couple will also reportedly discuss "recent life events" that resulted in the end of the 2-year run of the show, The New York Times reported.
Kate is filmed driving the family's van saying that, because she is so used to Jon driving, she feels like she should be in the passenger seat -- a place she felt comfortable contrary to those who claimed she was too controlling in their relationship, according to the New York Post.
Jon revoked permission to film the children after the cable network said the reality TV dad's role would be downsized significantly and the focus of the show, newly minted "Kate Plus Eight," would be on Kate and the eight kids.
The decision to diminish the octodad's role came after he was spotted with a bevy of blondes and brunettes in booze-fueled nights out on the town from Manhattan to the French Riviera. Jon and the network are now embroiled in a lawsuit.
The show boasted 10 million viewers last May when the couple hinted that their relationship had hit the skids just months after having renewed their vows in Hawaii. After the June announcement that they planned to split, the couple saw ratings slip to a nadir of between one and two million viewers in September.
The finale comes as the pair attempts to hammer out a custody agreement and decide on the distribution of their property. They met for six hours in a Pennsylvania law firm over the weekend to pore over the details, ABC News reported.
Jon's attorney, Mark Heller, said the arbitrator will rule by Christmas on the terms and that a divorce could come just shy of the new year, according to ABC.