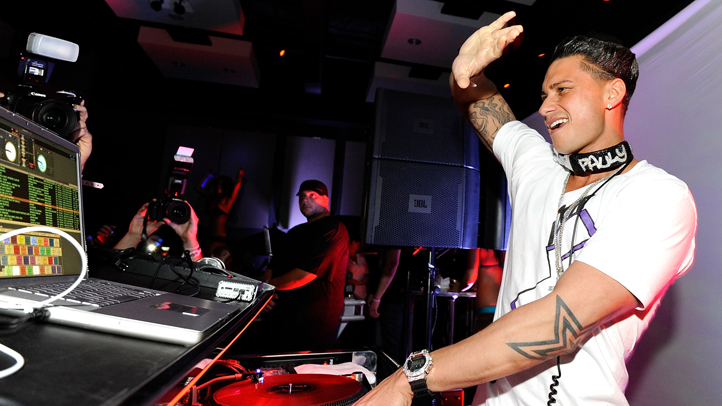 And now, for more news about "Jersey Shore" cast recompense that makes you sad you went to college: DJ Pauly D rakes in a cool half-million a month.
The New York Daily News reports the disc jockey brings in the dough from various outlets—deejay gigs, publicity stunts, endorsements, his spin-off, and the thing that started it all, "Jersey Shore" itself.
His co-stars aren't doing too badly, either. Rutgers University paid pint-sized fist-pumper Snooki $32,000 to speak about her GTL life.
U.S. & World
The day's top national and international news.
We hope these kids are investing wisely, though. If the mayor of Florence, Italy is indeed insisting several harsh restrictions like no filming in clubs, and no public drunkenness, it's good to have a nest egg.
Selected Reading: NYDN, Life & Style, NBC New York