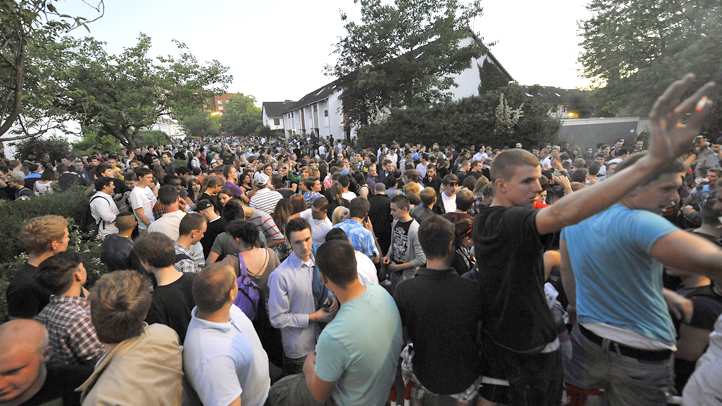 This should serve as a reminder to double-check Facebook security settings.
A German teenager forgot to make a Facebook invitation "private," forcing her to flee when more than 1,500 guests crashed her 16th birthday bash in Hamburg on Friday, The Associated Press reported.
When the invitation went viral and some 15,000 strangers confirmed they were attending, Thessa's parents made her cancel the event and hired a private security service.
U.S. & World
The day's top national and international news.
Nonetheless, police spokesman Mirko Steiber said "the party was a hit." About 100 police officers tried to keep things calm, eleven people were temporarily detained, one officer was wounded, and firefighters had to extinguish two small fires,
"It was sheer insanity but mostly peaceful," Streiber said with a laugh. Some guests brough birthday presents, homemade cake, and held signs, "Where is Thessa?"
But Thessa--who is only identified by her first name on Facebook-- was nowhere in sight. All the poor girl wanted was a quiet gathering, and weekly paper Bild am Sontag reported she skipped out on the festivities to celebrate with her grandparents.
Copyright AP - Associated Press