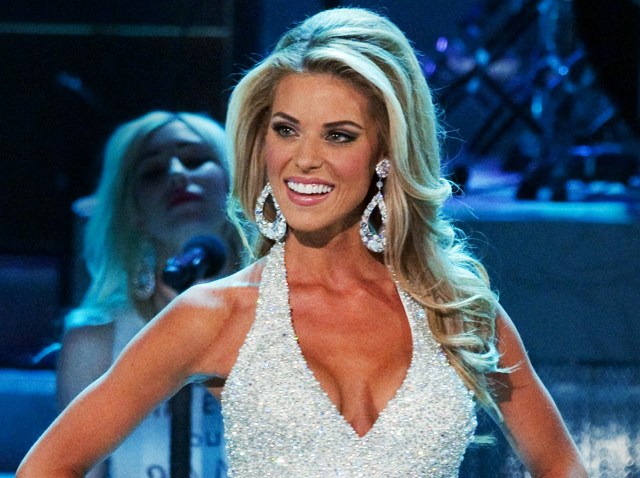 The war of the breasts has come to a close.
Scorned Miss California Carrie Prejean and the Miss California USA pageant dropped their lawsuits against each other Tuesday -- meaning the ex-beauty queen won't have to pay up for her pageant-sponsored boob job, TMZ reported.
Miss California USA issued a friendly statement Tuesday saying it and Prejean wouldn't go to court and that both parties were attempting to "move forward" from the incident.
U.S. & World
The day's top national and international news.
"Carrie Prejean, Keith Lewis, and K2 productions have dropped their claim against each other and wish each other the best in future endeavors," the statement read.
"We are moving forward from the past and loooking towards the crowning of two winners and the new look of the upcoming Miss California USA pageant," it said.
Prejean in August sued the pageant for religious discrimination after she was stripped of the crown in June. Prejean publicly stated her opposition to gay marriage during the April 19 nationally televised Miss USA competition, causing a national media frenzy that saw Prejean appear on the talk-show circuit to defend the position she called "biblically correct."
The pageant responded to the claim with a countersuit, saying in a cross-complaint in mid-October that Prejean owed $5,200 for her breast augmentation.
The next Miss California USA pageant will be televised Nov. 22.