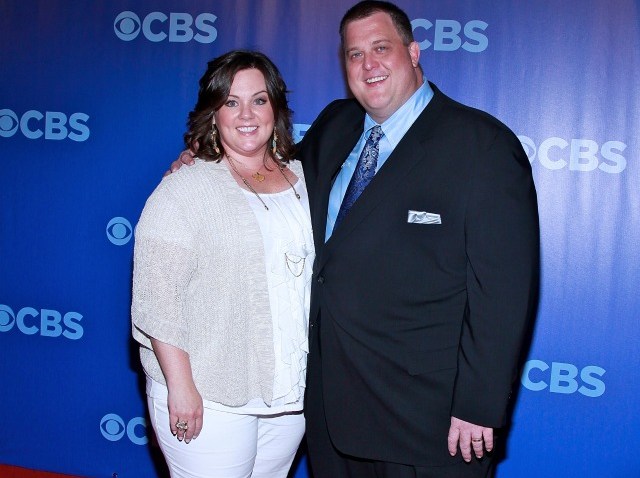 A Marie Claire writer has issued a big, fat apology for "insensitive" comments about overweight people, amid outcry over her online column that accused producers of the hit CBS show "Mike & Molly" of "promoting obesity."

In the post, called "Should 'Fatties' Get a Room (Even on TV)," freelancer Maura Kelly riffed on a CNN news item that cited some "Mike & Molly" viewer complaints over the number of fat jokes expressed on the show as well as discomfort over the main characters' expressions of intimacy.
Kelly admitted that she did not watch the show, which features a couple who meet though Overeaters Anonymous.
But she argued "no one who is as fat as Mike and Molly can be healthy," and accused obese people of "costing our country far more in terms of all the related health problems we are paying for, by way of our insurance, than any other health problem, even cancer."
U.S. & World
The day's top national and international news.
Kelly then revealed she'd be "grossed out if I had to watch two characters with rolls and rolls of fat kissing each other."
She also compared the "distress" of observing a "very, very fat person walk across the room" to watching a drunk or heroine addict.
After being flooded with comments on Tuesday – most of them negative – Kelly apologized in an update on the post.
"Believe it or not, I never wanted anyone to feel bullied or ashamed after reading this, and I sorely regret that it upset people so much," she wrote. "A lot of what I said was unnecessary. It wasn't productive, either."
Kelly went on to reveal that her own history of anorexia and "life-long obsession with being thin" likely played a role in what she called an "extreme reaction."
Marie Claire editor-in-chief Joanna Coles said Kelly's piece elicited over 28,000 e-mails, and defended the blogger in an interview with Fashionista.
"Maura Kelly is a very provocative blogger," Coles said. "She was an anorexic herself and this is a subject she feels very strongly about."
Selected Reading: Marie Claire, Fashionista, MSNBC