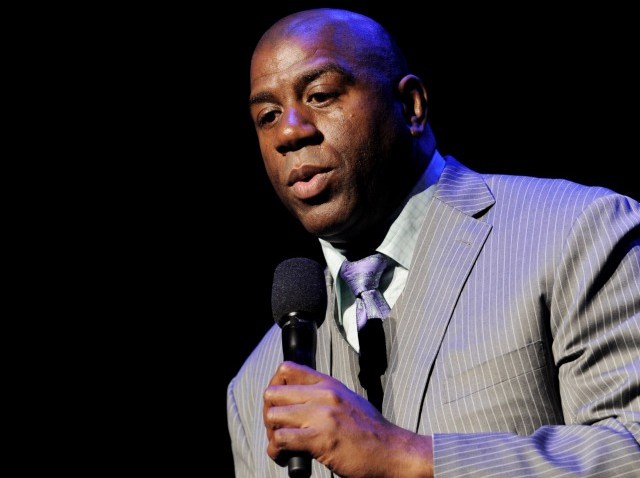 An NBA legend is ready to make his mark in another sport.
No, this isn't another case of Michael Jordan trying to break into professional baseball. Rather, Hall of Famer Magic Johnson wants to bring an NFL team back to Los Angeles, reports USA Today.
"Would I be interested? Of course I'd be interested," he said of his desire to see a team in L.A. "Have I talked to anybody about it? No. But I would love...I would do that in two seconds."
U.S. & World
The day's top national and international news.
In recent days, Johnson sold both his 4.5 percent ownership stake in the L.A. Lakers and a host of Starbucks outlets back to the Seattle-based coffee company, raising speculation over what he would do with the proceeds, which have been reported as being worth more than $100 million combined. He called the sales a "business decision."
Johnson has been invited to buy into either the Detroit Pistons or the Golden State Warriors by their ownership groups, but he's balked at those opportunities. He also said that he had no plans to buy the Los Angeles Dodgers, but added that he would, "really, really wants the NFL to come back to LA."
The NFL has lacked a presence in the country's second largest city since the Rams and Raiders left for St. Louis and Oakland, respectively, in 1994.
Johnson's comments come just days after music mogul Diddy declared his interest in becoming the first black man to own an NFL team
Selected Reading: USA Today, LA Times, Pro Football Talk