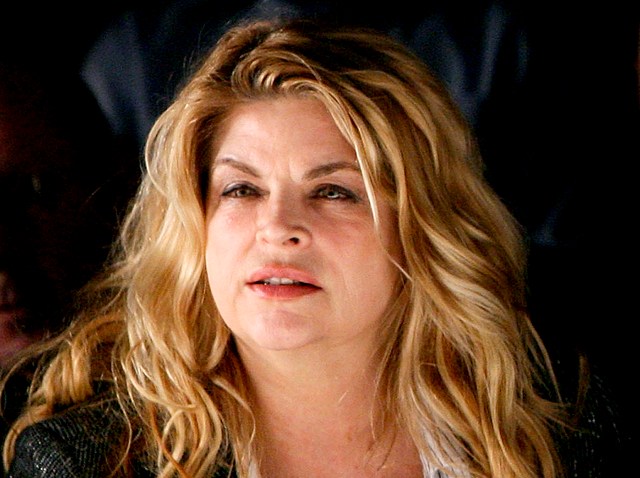 Kirstie Alley is on a losing streak.
The ex-"Cheers" actress announced on her Twitter account Thursday that she'd shed over 50 pounds since starting her own "Organic Liason" diet program, Usmagazine.com first reported.
"I've lost over 50 lbs...and I'm having the time of my of my life...30 more to gooooooooooooooooooooooooooooooooooooooooooooooooooo," Alley tweeted.
U.S. & World
The day's top national and international news.
Hours earlier, Alley also took to Twitter that reveal that while traveling in Italy recently she'd "found the love of my life."
"Turned out it was me," she tweeted, while also sharing a photo of herself with a handful of "men friends" from the trip.
Alley has been in the public eye with her weight battles for years. Back in 2006, the actress boasted to Oprah Winfrey about losing 75lbs on the Jenny Craig diet.
She revealed last year that she'd bulked up to 230 pounds since her days as a Jenny Craig spokeswoman and had formed her own dieting company.
Alley is documenting her latest efforts to slim down to 145 pounds on her A&E reality show "Kirstie Alley's Big Life."
"I didn't think I was going to be the Pied Piper for weight loss, but I've sort of become that," Alley told NBC "Today" host Meredith Vieira in March. "I'm having fun doing this. I do need to be sort of a role model, whether it's self-appointed or outwardly appointed. That's sort of my responsibility now."
Selected Reading: Us, Kirstie Alley, Twitter