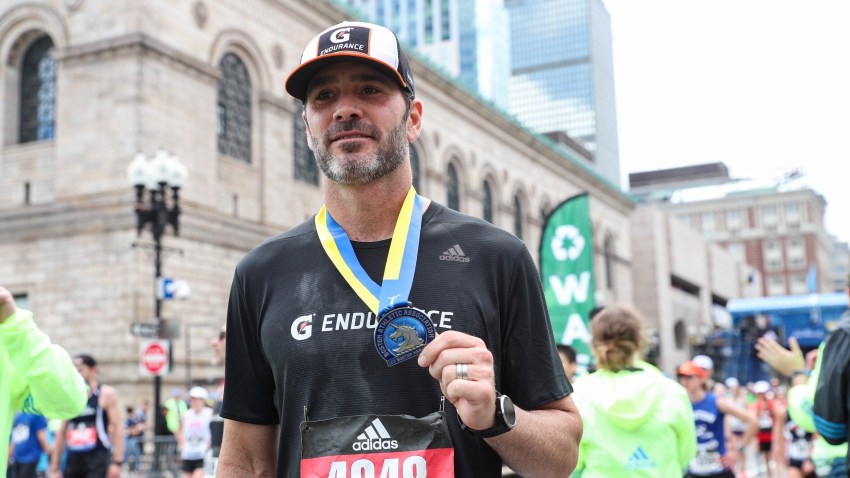 Jimmie Johnson won the NASCAR Spring Cup Series championship today for the fifth season running.
Johnson became the third driver to overcome a points deficit in the last race of the season since 1975, reports the Associated Press. He was also the first driver in the brief seven-year history of the Chase Sprint Cup to overcome a large points deficit to become the five-time winner.
As he crossed the finish line, Johnson abandoned his normally cool demeanor and began pumping his fists in the car while repeatedly screaming, "This is unbelievable!"
U.S. & World
The day's top national and international news.
"I've always told you the first championship, the first win, that stuff has meant the most to me," Johnson said. "This one, I think this takes the lead. We were stronger in the previous two Chases, at least, but this one, I am just so proud."
Johnson is now a record holder in the ranks of Dale Earnhardt and Richard Petty, who are both seven-time champions.
"I think this year we showed what this team is made of," Johnson said. "At times this season we didn't have the most speed, but we had the most heart."

Selected Reading: AP, Sports Illustrated, USA Today

Copyright AP - Associated Press