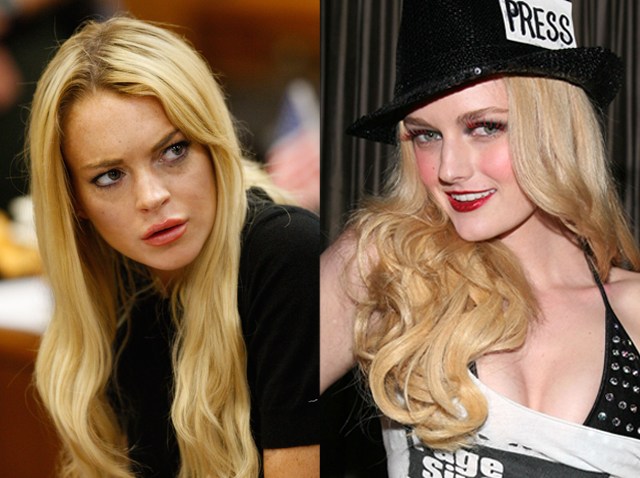 Socialite Lydia Hearst-Shaw is no "Mean Girl."
The heiress-turned-model took to Twitter to refute rumors that she plans to play a Lindsay Lohan-like character in an upcoming satirical biopic based on the embattled starlet's life.
"Just so we are all clear, my hair is red because I am the new face of Schwarzkopf color," Hearst-Shaw tweeted. "I am a model. I dyed my hair to front the campaign."
U.S. & World
The day's top national and international news.
She added, "At this time I am not officially signed onto any other projects."
Screenwriter Charles Casillo, who is linked to the comedy "Dogs in Pocketbooks," recently told the New York Post that the 26-year old would play a "bratty movie goddess in and out of rehab ... obviously based on Lindsay Lohan."
The Lohan clan bristled at the thought of Lilo's likeness hitting the big screen and mulled legal action, with mom Dina Lohan claiming they had a "strong case" against the film's producers.
"They are again using her likeness without her being compensated. ... Not only that, but they are advertising the fact that the yare using her likeness," family attorney Stephanie Ovadia told TMZ on Monday.
But Casillo said he meant no disrespect to the troubled actress, who is currently a patient at the Betty Ford Center.
"[The movie] is no way mean-spirited towards Lindsay," Casillo told the Post. "It's the kind of thing she has spoofed about herself in the past. It's more of a satire about the crazy people around her and the situation they generate. It satirizes the obsession with modern celebrity."