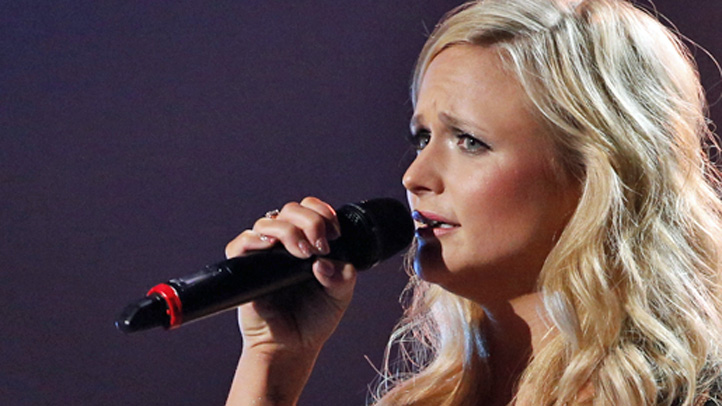 Country star Blake Shelton, the driving force behind Wednesday night's emotional "Healing in the Heartland" benefit concert, opened proceedings at the Chesapeake Energy Arena in downtown Oklahoma City with his song "God Gave Me You."
"I'm here with some of my closest friends," said the Oklahoma native at the benefit for victims of the deadly tornado that tore through Moore, Okla., killing 24 people, seven of them children.
Audiences watching the broadcast on NBC, affiliated networks or via the livestream were encouraged to pull together and donate what they could by either calling 1-800-890-4999, texting "Rebuild" to 52000 to donate $10, or going to Facebook.com/unitedway to donate on the site. Donations could also be made at participating Starbucks stores.
U.S. & World
The day's top national and international news.
Pulling together and facing the tragedy as one was the overiding theme of the evening. Darius Rucker performed "True Believers," which included the lyrics, "We are one before our God and Heaven, Oh we are one when the going gets tough." Following Rucker was Tulsa native Ryan Tedder who got the arena rocking with a performance of his band OneRepublic's single "Counting Stars."
Other celebrities such as Carrie Underwood (who had previously pledged $1 million in proceeds from her recent Blown Away Tour to the Red Cross for disaster relief), Jimmy Fallon, Alicia Keys, Garth Brooks, Jay Leno and Trisha Yearwood also lent their star wattage via taped messages to encourage the public to dig deep and give all they could.
"As a nation our hearts go out to those affected by the tornados. ... It was a day of heroes. And you can all be heroes now and donate," Shelton said before introducing Rascal Flatts, who performed "I Won't Let Go."
Images of victims and their pets moved singer Miranda Lambert to tears and a brief moment of choked-up silence as she performed "The House That Built Me." Lambert, who is married to Shelton, dedicated her performance to all the animals affected by the disaster.
Emotions ran high in the audience to match Lambert's, and also out in the digital realm.
@Layzair86 took to Twitter to: "Got 2 love when u can tell its a REAL live concert when the artist starts crying & no words r said <3 #MirandaLambert." @shelbierenee3 agreed and spoke to the sense of helplessness many felt in the aftermath of the devasting event, tweeting: "Can't help but cry #healingintheheartland is breaking my heart. #wishicoulddomore"
Tickets for the benefit went on sale May 25 and were sold out within five minutes.
Money raised via the telethon will go directly to the United Way of Central Oklahoma, which will distribute funding to partner agencies directly engaged in helping in relief and recovery efforts for those affected by the May 20 tornado, Karla Bradshaw, a spokeswoman for the United Way of Central Oklahoma told the Associated Press.
The Salvation Army reported Tuesday afternoon it already has raised more than $5 million in monetary donations.
The "Healing in the Heartland" benefit was the third concert for tornado victims in Oklahoma that Shelton has taken part in. In 2011 he and country star Reba McEntire raised $500,000 with two sold-out concerts for victims of the Atoka County tornadoes.
McEntire was also on hand Wednesday night, singing a version of her song "Everyday People," and rallying the beleaguered residents of her home state. At the song's conclusion she acknowledged the first responders who were present in the audience.
Vince Gill, who hails from Norman, Okla., dedicated his performance of "Threaten Me with Heaven" to the "24 people who didn't make it," before Luke Bryan took the spotlight to add some uplifting foot-stomping with his hit "Crash My Party."
Ultimately, though, it was local hero Shelton who drew the majority of cheers when he was joined onstage by fellow "Voice" judge Usher to close out the telethon with a touching duet of his song "Home."
"Is there anybody in the world cooler than Usher?" Shelton asked the audience, mid-tune.
According to @teachinmama29 on Twitter there is: "When @blakeshelton asked ifneone is cooler than @Usher my 7yr old said 'yeah, Blake Shelton'"
After the final moving tribute, Shelton thanked his friends for helping with the concert and told the people of Oklahoma, "You're in our hearts."