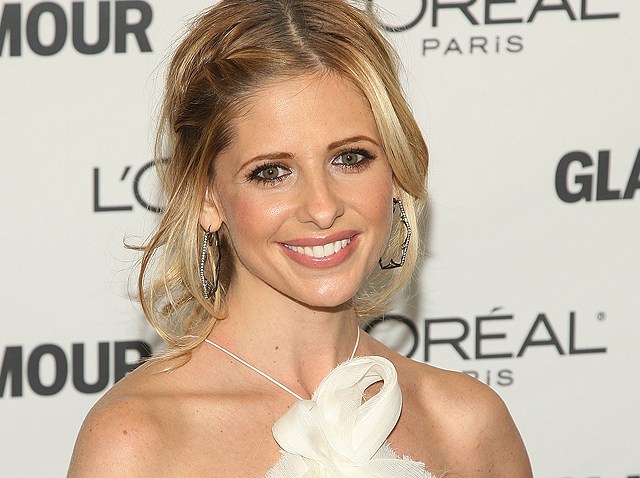 After nearly eight years since "Buffy the Vampire Slayer" went off the air, Sarah Michelle Gellar could be returning to primetime.
CBS recently ordered a pilot, called "Ringer," casting Gellar as the lead, though, as Entertainment Weekly reports, Gellar won't be slaying any mythical creatures or demons. The show, slated to be an hour-long drama, is about a woman on the run from the mafia who uses her wealthy sister as a smokescreen. The only problem is, her sister is being hunted by the mob too.
Vulture reports that Gellar may be playing both of the twins. This is not new territory for Gellar; she did, after all, play evil Buffy and robot Buffy—what better way to kick off a new stint on a new show?
U.S. & World
The day's top national and international news.
"Ringer," Vulture says, is from the writers of the CW show "Supernatural," and will be Gellar's first role since "Buffy" in 2003.
We hope "Supernatural" writers Eric Charmelo and Nicole Snyder give Gellar some wiggle room for her punchy one-liners. "Sure. We saved the world, I say we party. I mean, I got all pretty," Gellar's Buffy said at the end of season one.