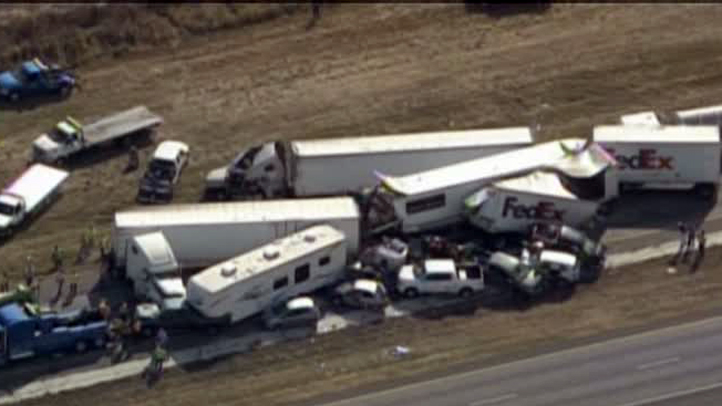 A massive crash along Interstate 10 in southern Texas killed two people and injured more than 80 people after as many as 140 vehicles collided in extremely dense fog on Thanksgiving morning, NBC News reported.
Two people from Pearland, near Houston, were killed in the crash, KPRC-TV in Houston reported. Texas Department of Public Safety trooper Stephanie Davis said those two had been in an SUV but declined to provide details.
Nearly all manner of highway vehicles — including, cars, SUVs, a charter bus and several big-rigs — were involved in the pileup, which occurred shortly before 9 a.m. along a two-mile stretch of road in Beaumont, Texas, NBC News reported.
U.S. & World
The day's top national and international news.
Earlier reports suggested that between 50 and 150 vehicles may have been involved in the crash, but those estimates were updated to 100.
Jefferson County sheriff's Deputy Rod Carroll said in a news release that 80 to 90 people were hospitalized— including 10 to 12 people in serious or critical condition.
I-10 was closed in both directions west of Beaumont near Hampshire Road. Shortly after noon local time, the westbound lanes reopened to traffic, and the eastbound lanes opened after 5 p.m. local time.