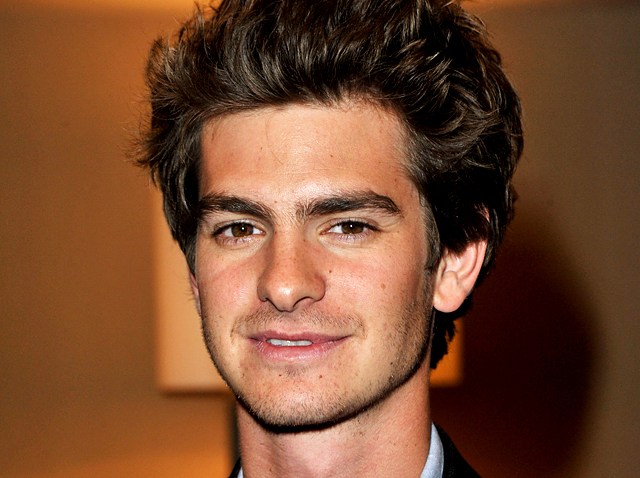 David Bowie stole the show at Wednesday's Brit music awards without even showing up, while Arctic Monkeys took home two big trophies at British music's leading prize night.
The 67-year-old Bowie, who is enjoying a renaissance with his first album in a decade, "The Next Day," was named British male artist of the year.
The trophy was accepted by supermodel Kate Moss. She was sent, presenter Noel Gallagher joked, as New York-based Bowie's "representative on Earth."
U.S. & World
The day's top national and international news.
Moss wore one of Bowie's Ziggy Stardust outfits from the 1970s as she read out an enigmatic speech from the musician. Bowie quoted a Japanese myth and declared himself "completely delighted" to be named best male - "But I am, aren't I, Kate?" The speech ended with an appeal to Scots not to vote for independence in a referendum later this year: "Scotland, please stay with us."
The evening's biggest winner was rough-edged northern English rock band Arctic Monkeys, who won album of the year for "AM" and were named best British group for a third time.
"There's the 15 quid we put on One Direction to win down the drain," lead singer Alex Turner quipped.
The band was one of the few winners not to dutifully thank their label and management.
"Rock 'n' roll," Turner said, accepting the album prize. "It seems like it has faded away sometimes, but it will never die."
Katy Perry, Pharrell Williams, Bruno Mars, Nile Rodgers, Arctic Monkeys and Beyonce were among the performers during the flashy Brits ceremony at London's 02 Arena. Music legend Prince - who is in the midst of a string of British dates - showed up with his band 3RDEYEGIRL to present the award for best British female artist to singer Ellie Goulding.
Bowie aside, the evening was a polished if predictable showcase of British musical talent which spread its prizes widely.
Rock band Bastille was named British breakthrough act, and British single of the year went to drum 'n' bass quartet Rudimental for "Waiting All Night."
One Direction took the Global Success prize, rewarding worldwide sales, for a second year running. That's no surprise - the category was introduced last year to recognize the boy band's world domination.
Bruno Mars took the trophy for international male solo artist of the year. The 17-year-old New Zealand singer Lorde was named best international female artist.
Lorde - who also performed her Grammy Award-winning anthem "Royals" with an assist from British electronic duo Disclosure - said winning awards was so new to her that "my brain still feels like it's exploding every time it happens."
French electronic tricksters Daft Punk were named international group. The prize was accepted by disco maestro Nile Rodgers, who worked on their global hit "Get Lucky."
Rodgers joked that some people had said "those old-school guys can't make a funky record. I guess they were wrong."
Britain's music industry sees the Brits - the U.K. equivalent of the Grammys - as an important stage for new talent. Wednesday's awards bash, hosted by actor-comedian James Corden, featured a slew of rising British contenders - among them Bastille, Disclosure, Rudimental and Goulding - after a couple of years in which Adele and One Direction ruled the roost.
The Brits had a longtime reputation for haphazard presentation, but have smartened up in recent years as a showcase for British sound and style, with a sprinkling of big-name international acts.
This year's slim black-and-white Brits statuette was designed by royal-favorite hat-maker Philip Treacy, the latest in a line of U.K. designers drafted in to tweak the awards' image.
Performances by Arctic Monkeys, accompanied by giant faming letters "AM"; Katy Perry, riffing on Cleopatra during a rendition of "Dark Horse"; and Bruno Mars singing smooth hit "Treasure" were slick if a tad tame.
The highlights included Beyonce in a sparkling green gown as bright as her star wattage, effortlessly in a class of her own as she performed "XO."
And the show closed with a funk-fest from Rodgers and Pharrell Williams, a couple of masters of production and performance.
Most winners are chosen by a ballot of some 1,000 music-industry members, with several selected by public vote - including a best video category decided by social-media ballot during the broadcast. It went, unsurprisingly, to One Direction.
Copyright AP - Associated Press