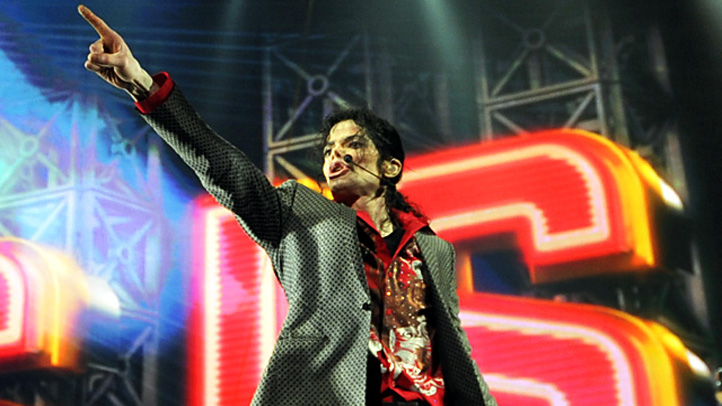 A dancer and choreographer who worked with Michael Jackson throughout his career testified on Wednesday that she told the director of Jackson's ill-fated concert tour that she was worried about the singer's health, but her plea went unanswered.
Witness Alif Sankey told a jury deciding a lawsuit that the pop star appeared thin and unprepared in 2009 for the rigors of his planned comeback concerts known as "This Is It."
The singer showed up at one rehearsal with shoes that had holes in the soles, missed rehearsals and appeared much thinner than earlier in his career, Sankey testified.
U.S. & World
The day's top national and international news.
Sankey showed jurors an email she wrote to tour director Kenny Ortega in early June 2009, urging him to try to improve Jackson's health and spirits. She said she never got a reply.
"Please help me help you to get him back into that Magical Light, please let me help you help him find what was lost, his GRAIL," Sankey wrote to Ortega, who she had worked closely with for a number of years.
She wrote that she knew what she could say to Jackson that would make him respond and also offered suggestions to help lessen the pain of rehearsals.
Sankey met Jackson while working on his 1987 video for "Smooth Criminal" and was an associate producer and planned to dance onstage during "This Is It."
She was testifying at the trial of a negligent hiring lawsuit filed by Jackson's mother against concert promoter AEG Live LLC. Katherine Jackson claims AEG failed to properly investigate the doctor who was caring for her son and later administered a fatal dose of the anesthetic propofol to the singer in June 2009.
The promoter has denied wrongdoing and its attorneys have said the singer hid his addiction to propofol. Jackson's former physician, Conrad Murray, was convicted in 2011 of involuntary manslaughter. He is appealing the case.
Sankey said she based some of her impressions of Jackson over the years on how he felt when they hugged.
"When I hugged him, he just felt like marble," Sankey said about Jackson early in his career. "But when I hugged, when I saw him briefly in 2006, he didn't feel like that anymore. He felt thin. He just felt thin."
He was thin during the "This Is It" preparations, she said, and she became concerned when he missed multiple rehearsals.
The dancer also described meeting Jackson's daughter, Paris, while footage was being shot for the "This Is It" shows. Paris Jackson shared a secret with Sankey, saying she had brought lots of candy stuffed into her purse to the studio and didn't want her father to find out.
There were also several tiny pictures inside her purse — all of her father.
"Her purse was full of candy and pictures of her daddy," Sankey said.
Copyright AP - Associated Press