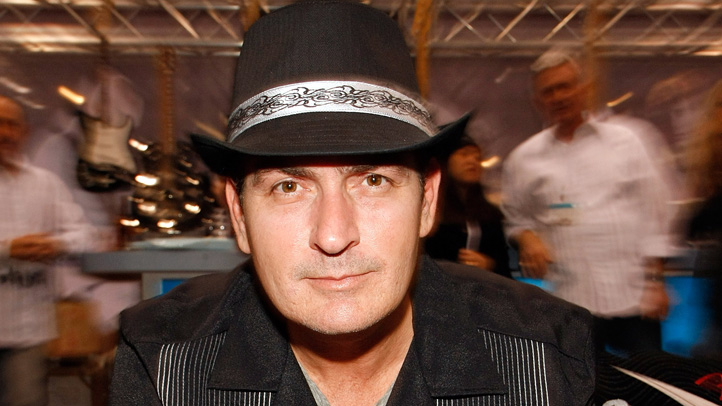 Charlie Sheen may be on the verge of putting out one of the many public relations fires currently burning in his world.
The "Two and a Half Men" star dropped hints on Twitter March 3 that he may have come to an agreement with his ex-wife, Brooke Mueller, that would keep the estranged couple's custody battle out of court for now, reports People.
On March 1, authorities removed Sheen's 23-month-old sons Bob and Max from his home, leading to an escalation in his legal fight with Mueller, who filed for divorce last month. They were due to face off in court on Monday, March 7, but the actor says that hearing won't come to pass.
U.S. & World
The day's top national and international news.
"not sure what all the legal noise is about ... just verbally reached a deal with B. no court mon. yay," he wrote on Twitter, adding, "Yet the opposition felt it necessary to still harass me with old gibberish .... odd? perhaps. transparent? you betcha'!"
Sheen did not offer further elaboration on the terms of the deal, though he also talked about it in a radio interview with a Philadelphia news station Thursday afternoon.
"We reached a deal," he said. "I can't say what it is obviously. But there's no court Monday," Sheen told Wired96.5. He also mentioned that the police visited him earlier in the day.
"Everything was fine until everyone started calling me saying 'the cops are coming to arrest you', and I'm like 'but it's not even three o'clock,'" he quipped.
Sheen said that the cops acted as a delivery service for a court notice.
"It's alright, it's fine, whatever it is, it's fine. I'm not worried," he said.
Selected Reading: People, Access Hollywood, Radar Online