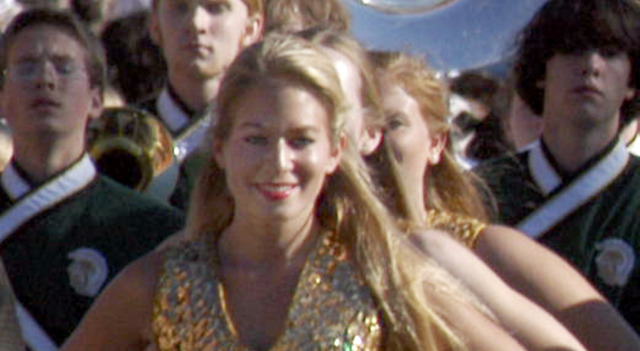 Welcome to Watch List, where we identify five things on TV to watch while you stay at home and ignore your broken treadmill for the 90th straight week. Home treadmills are made to be broken and then left unaddressed. LET'S GO!

JUSTICE FOR NATALEE HOLLOWAY – 8:00PM (Lifetime) Victimized woman? A mother looking for justice? An actress who had her heyday back in the 1980's? Oh yes, that's a Lifetime movie, all right! And what a Lifetime movie Lifetime has in store for you this evening, with none other than Mrs. Michael J. Fox, Tracy Pollan, as the grieving mother of Natalee Holloway, the girll who was abducted and killed in Aruba back in 2005 by that Dutch guy with a really long last name. Watch as Pollan van der sleuths her way to finding her daughter's killer. ANTICIPATION: SCAREE!

VANISHED WITH BETH HOLLOWAY – 10:00PM (Lifetime) Thought the above movie was the end of your Holloway dose for the night? WRONG. Because Lifetime got the real mom of Natalee Holloway to host this docuseries about unsolved abduction cases told through the victims' family members. Beth Holloway knows that the John Walsh career path is a smart and potentially lucrative route. ANTICIPATION: TRUE CRIMEY!

HUMANLY IMPOSSIBLE – 8:00PM (NatGeo – an NBC/Universal network) Tonight you'll meet a glass eater, which isn't quite as fun as being a cupcake eater but will get people talking. Doctors examine our brave glass chewer as he downs light bulbs all night long. And I hope he's eating the compact fluorescent bulbs, because eating traditional bulbs just strikes me as so wasteful. ANTICIPATION: MMMM… GLASS!

SOUNDTRACK FOR A REVOLUTION – 9:00PM (PBS) Tonight's "American Experience" looks back at the songs of the American Civil Rights movement and the role they played in helping end segregation. Plus you get covers of those tunes from the likes of Wyclef, the Roots, John Legend, and others. Not a bad way to learn something new. ANTICIPATION: COOL!

HOUSE – 8:00PM (FOX) Put me in the "Bring Back Masters" fan club. ANTICIPATION: BRING BACK MASTERS!