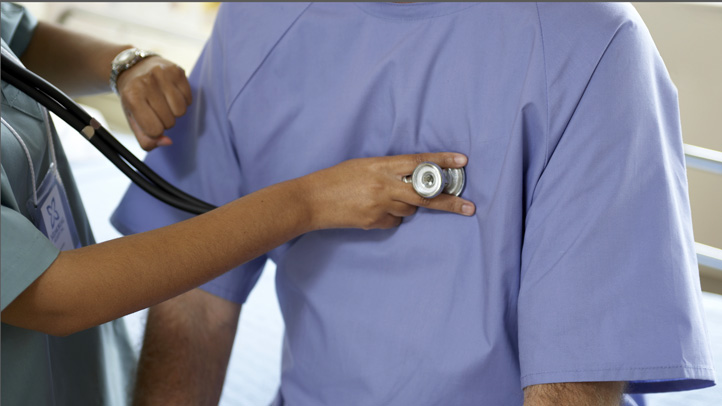 Men can get breast cancer, but they can't seem to get help from Medicaid.
A 26-year-old South Carolina man was denied coverage under the government health program because of his gender.
"I didn't even know men could get breast cancer," said Raymond Johnson, who was diagnosed after he went to a local emergency room for chest pain treatment. "I'm young. I didn't think anything bad could really happen to me."
U.S. & World
The day's top national and international news.
Johnson earns $9 an hour at a part-time job and was ineligible for traditional Medicaid. The hospital treating him told him to apply for coverage through The Breast and Cervical Cancer Prevention and Treatment Act, which he did.
The federal law uses Medicaid funds for breast or cervical cancer patients who otherwise don't qualify for Medicaid, Jeff Stensland, spokesperson for the South Carolina Department of Health and Human Services, told MSNBC. But the act only covers women.
"We want to cover this guy," says Stensland, "but we simply can't."
Now Johnson is doing better, but is braced for costs that could bankrupt him.
"The bills are going to be huge," he said. "I have breast cancer. I really don't see how that's possible."
Stensland acknowledged that the law is discriminatory and said he is working with the federal government to find a solution.