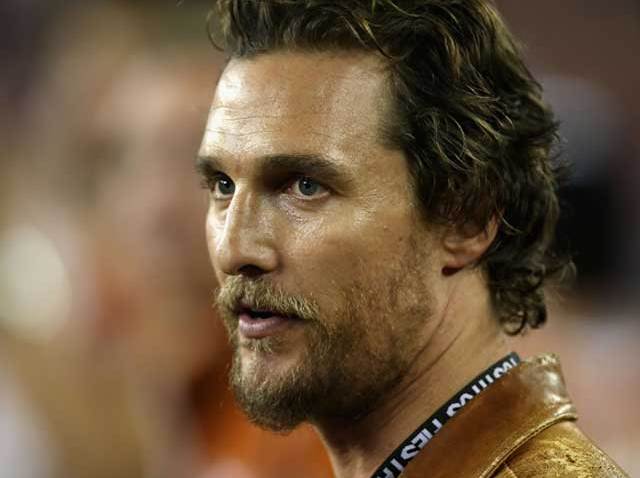 When we first heard that Matthew McConaughey would be starring in the title role of "Killer Joe," all we could think was, "They finally made that ripping Jimmy Osmond tune into a movie!"
Sadly we were mistaken. Instead, McConaughey will star in a black comedy as "Killer Joe" Cooper, a cop hired by Emile Hirsch to kill his mother, according to The Hollywood Reporter.
Since making a name for himself in the mid '90s with strong back-to-back performances in "School Daze" and "Lone Star," McConaughey has been subjecting Americans to one bad film after another, the march of mediocrity broken only periodically with small roles like that of Rick Peck in "Tropic Thunder." Could it be he's ready to turn that ship around?
U.S. & World
The day's top national and international news.
"Killer Joe" is arguably the first project he's signed on for in more than a decade than didn't look like a mistake from square 1.
The film is being adapted for the big screen by Tracy Letts, the Pulitzer Prize-winning playwright (for "August: Osage County") who wrote the original play in 1993.
Letts will be reunited with director William Friedkin on the film. The pair collaborated in 2006 to bring Letts' play "Bug," about an Iraq War vet and a young woman holed up in a hotel room infested with bugs and starring Ashley Judd and Michael Shannon, to the big screen.
"Killer Joe" is scheduled to start shooting Nov. 8 in and around New Orleans.