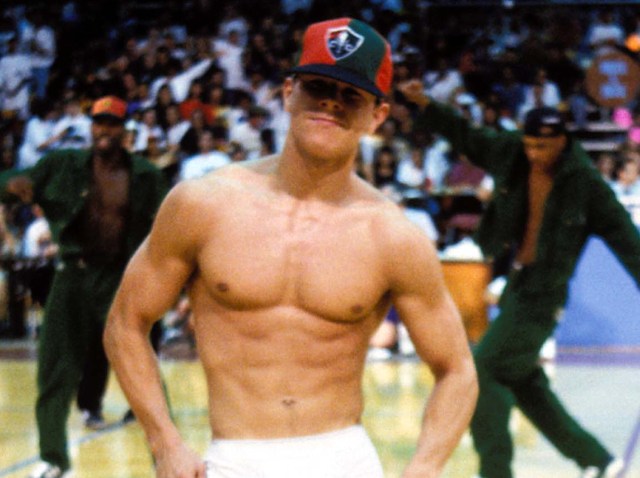 Mark Wahlberg first showed the world his rocking abs back in 1991 – when he was known as rapper Marky Mark – and almost 20 years later, he's still keeping up his trademark six-pack.
"I worked so hard to get in shape. I might as well maintain it," he told Men's Fitness for the magazine's August issue.
VIEW THE PHOTOS: Celebrity Abs
U.S. & World
The day's top national and international news.
The rapper-turned-actor/producer explained that with the help of trainer Brian Nguyen, he's been able to learn how to work out more effectively without have to spend his whole day in the gym.
VIEW THE PHOTOS: Stars In Their Underwear
The actor said his family has dramatically changed his life since his days partying with the Funky Bunch and rapping about "Good Vibrations."
"Most days I'm up at five-thirty, on the [golf] course by six, and off the course by eight helping my wife with the kids," he told the mag. "I'm only out there now once or twice a week."
Mark, who is slated to star in two movies in 2010 – "The Other Guys" and "The Fighter" – explained that his family (he and wife Rhea have four kids and are expecting a fifth) has also affected his career and his future big screen choices
VIEW THE PHOTOS: Hollywood's Hottest Beach Bods
"Having children and being married definitely plays a part in choices I make and the roles I take. I've always wanted to be more behind the scenes anyway," Mark – who also produces HBO's "Entourage" and "How To Make It In America," said. "I want to build a business. Having a [acting] career is great, but careers don't last forever. A business can."
Copyright 2010 by NBC Universal, Inc. All rights reserved.
This material may not be published, broadcast, rewritten or redistributed.
VIEW THE PHOTOS: Mark Wahlberg
Related Content from AccessHollywood.com:
PLAY IT NOW: Mark Wahlberg: Shaken By 'The Lovely Bones'?
PLAY IT NOW: On The Set: Maria Menounos Has A 'Riot' With Kevin Dillon On 'Entourage'
More from Access: [ Mark Wahlberg HBO Fitness ]
Copyright NBCAH - Access Hollywood