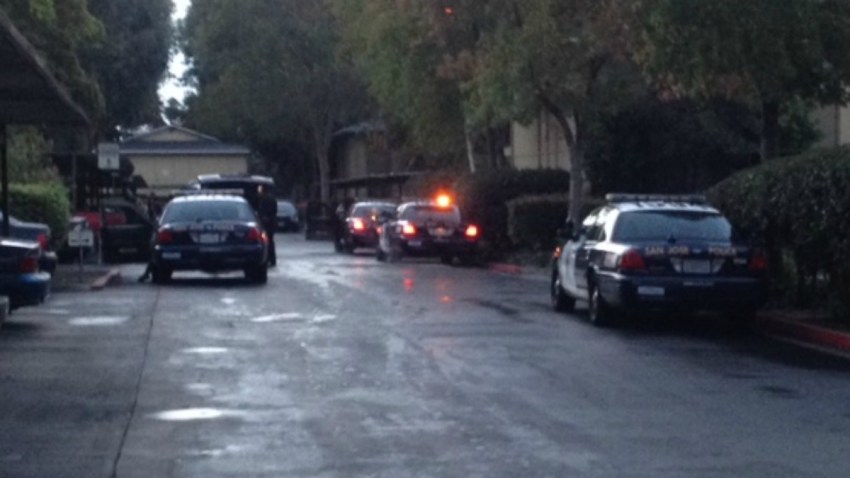 A felon was arrested after he shot himself in the foot with a hunting rifle Wednesday, causing the bullet to travel through the floor and strike his 9-year-old neighbor in the toe while the boy was sleeping in bed, according to police and witnesses in San Jose, California.
Police identified the man accused of firing the .30-06 rifle as 40-year-old Eric Smith. He was arrested on suspicion of negligent discharge of a firearm, being a felon in possession of a firearm and being a felon in possession of ammunition, Police Sgt. Enrique Garcia said. Both he and the boy remained in the hospital Wednesday afternoon, according to Garcia.
Rosalind Bonds said her sister, who is Smith's live-in girlfriend, and the couple's teenage daughter were in Smith's apartment when the gun went off. She said that as far as she knows, Smith doesn't hunt and she had no idea why he had the rifle. Bonds also lives in the complex.
U.S. & World
The day's top national and international news.
Earlier in the day, Lt. Mike King said police were called to the Almaden Apartments in the 1900 block of Almaden Road around 5:45 a.m. Investigators found that the bullet had traveled through the floor of the upstairs residence and hit the boy, who lives in a first-floor unit of the two-story duplex.
The child was asleep in bed at the time, according to police. Bonds told NBC Bay Area the boy was hit in the toe.
"The floor didn't stop the bullet," King said, adding that anyone with a weapon "has to be careful handling it in the house."
Smith's neighbor, Susana Cisneros, told NBC Bay Area she was aware of "a lot of issues upstairs," including arguments involving the couple who lived above.
Bay City News contributed information to this report.