Police identified the man who opened fire inside the Lafayette, Louisiana, movie theater, killing two people and wounding nine others as John Russell Houser, 59.
Police described him as a "drifter" who moved to Louisiana recently from Alabama. Houser sat in the movie theater for 20 minutes before opening fire, witnesses and police said early Friday, NBC News reported. He parked his car near the exit and planned to escape after the shooting but "quick law enforcement response forced him back in the theater" where he fatally shot himself, police said Friday.
The victims were named as Macy Breaux, 21, who died at the scene and Jillian Johnson, 33, who died at the hospital.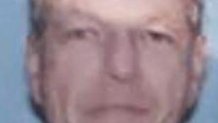 Police said the shooter, from Phenix City, Alabama, had been staying in a local motel in recent weeks but there was no indication yet what drove him to carry out the killings. They found wigs, glasses, and disguises in his room and his vehicle had a switched license plate on it.
Survivors scrambled for the exits but the Houser left behind "a pretty horrific scene" before shooting himself, Craft added.