When it comes to living long, people who've lived to be 100 years old get asked is "what's your secret?" But their keys to longevity seems to be as varied as their lives are long.
Though genetics may be the true reason some people lives stretch over a century and those who have lived the longest, past and present, swear by their ways of life. Whether it's eating bacon, getting a lot of sleep or avoiding men, the oldest from around the world credit many lifestyle choices to their success in age.
Emma Morano-Martinuzzi — Raw eggs
The 116-year-old, who became the world's oldest living person on Thursday, credits consuming raw eggs and staying single for her longevity. According to an interview with The New York Times, Morano-Martinuzzi eats three raw eggs a day, a tip she learned as a teenager from her doctor to help with her anemia. And after ending her marriage in 1938, Marano-Martinuzzi never settled down again. "I didn't want to be dominated by anyone," she told the Times.
Alfonso Gonzales — Moderation
"My advice is don't smoke," Gonzales recently told the University of Southern California, who at 96 is the most youthful member of our group. He gets a pass on the 100-year-old criteria because on Friday he became USC's oldest graduate, receiving his BS in zoology. As for further advice on staying healthy into older age, he said, "For the way I eat, I like to quote Benjamin Franklin: 'Eat in moderation and do not drink to elevation.'"
Susannah Mushatt Jones — Lots of sleep
Mushatt Jones, who was the oldest living woman until she died Thursday, was a proponent of living a traditionally healthy lifestyle. According to NBC News, her practice to living to 116 consisted of a good night's sleep and avoiding alcohol and cigarettes.
U.S. & World
The day's top national and international news.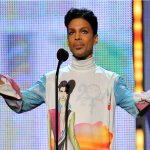 Violet Brown — Faith
Brown, from Jamaica, is 116 years old and credits her faith for her old age. According to an interview back in 2010 with a local paper, Brown reads the Bible every day and frequents church.
Richard Overton — Good eats (and drinks)
Believed to be America's oldest living war veteran, the 110-year-old told "Today" in a 2014 interview that his tips for living longer included a steady diet of fried catfish, cigars, and butter pecan ice cream. Oh, and a splash of whiskey in his morning coffee.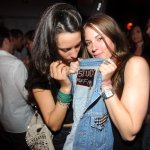 Eudoxi Baboul — Flour called couac
The 114-year-old who lives in French Guiana consumes a local favorite that her grandson credits to her long life. According to RFI, Baboul's grandson said she eats lots of couac, a cassava flour-based semolina.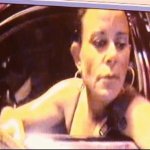 Jessie Gallan — Avoiding marriage
Like Morano-Martinuzzi, one of the secrets to Gallan's old age was staying single. The Scottish woman, who died at 109 in March of last year, told the Daily Mail that she eats a bowl of porridge every morning, and avoided marriage because men are "just more trouble than they're worth."
Miseao Okawa — Relaxing
"Eat and sleep and you will live a long time," Okawa has said. "You have to learn to relax," she told the Telegraph in 2014, and apparently it worked for her. Before she died in 2015, Okawa got 117 years under her belt. She said she consumed three large meals a day and made sure to get eight hours of sleep nightly.
Pearl Cantrell — Bacon
Cantrell died in 2014 at 105. The great-grandmother from Richland Springs, Texas, said her secret to longevity was bacon. "I love bacon," Cantrell told NBC affiliate KRBC in 2013. "I could eat it for every meal — and I do." She encouraged those who wished to live a long life to follow her advice and eat a rasher of bacon with every meal.