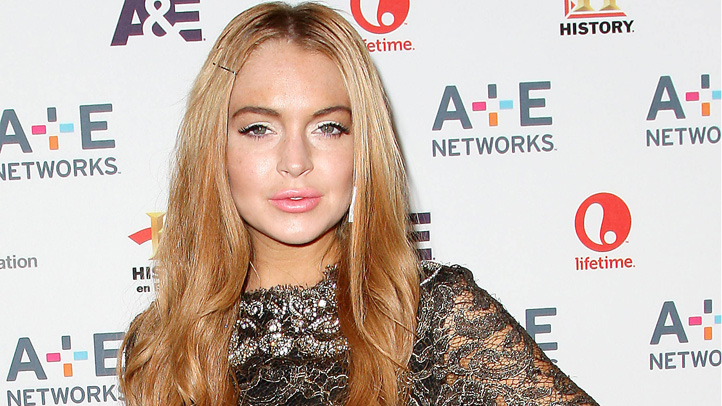 It's no surprise that Lindsay Lohan has experienced a roller coaster of events since starting in show business at a young age, and with that fame came multiple challenges.
The actress opened up to CNN host Piers Morgan during a candid interview for the U.K.'s Daily Mail, speaking about some of her darkest hours and stating that she wouldn't take any of it back.
"I believe things happen for a reason," she told him. "I live without regrets. There are certain things I have done, mistakes that I made, that I would change, but I don't regret them at all, because I've learned from them."
U.S. & World
The day's top national and international news.
NEWS: Dina Lohan says Lindsay is "happy" in rehab
Lohan shared that she lived a relatively normal teenage life, having her first drink at 17 and not drinking again for a while because she was "too scared," but admitted that once she moved to Los Angeles, things started going downhill.
"I got arrested for my first DUI when I was 20 and they found me with drugs. And from then on the press were on me all the time. It was the first time I'd taken drugs; I was out in a club with people I shouldn't have been with, and took cocaine, and got in the car. It was so stupid."
Contrary to common belief, Lindsay says she's only done cocaine "maybe four or five times in my life," even though "everyone thinks I've done it so many times." And the reason for that is her father, Michael Lohan, who's had his own struggle with drugs and alcohol.
PHOTOS: Lindsay Lohan checks Into rehab at Betty Ford Center
"It reminds me of my dad," she said. "I took it four times in a period from about the age of 20 to 23, and I got caught twice."
Lindsay continued to talk about her rocky relationship with Michael, telling Morgan, "He won't change. I just think there comes a point where you just kind of have to accept what it is. Whenever I do try to bring him back into my life, he creates chaos for me and uses it to his advantage. He's been really good and then really crazy my whole life."
Lohan also mentioned her relationship with her mother, Dina Lohan, sharing that they would hardly ever fight and that it was Dina's face when LiLo turned herself into jail that contributed to the unhappiest day of her life.
"The day I had to turn myself in to jail, and I had to see my mom's face. I spent 12 days inside and I felt utter shock and cried for four days straight."
NEWS: Lindsay fires her lawyer
Lohan, who recently checked into rehab at the Betty Ford Center, is hopeful that her lifestyle leading up to this change will help her get sorted out within the next three months.
"Being in New York has helped me. Just being with my family more, and being able to walk around and have more of a life."
As part of the conditions of her plea deal, Lindsay is required to complete 90 days in court-approved rehab facility.
PHOTOS: Take a look back at Lindsay Lohan's life before all the drama unfolded
Copyright E! Online