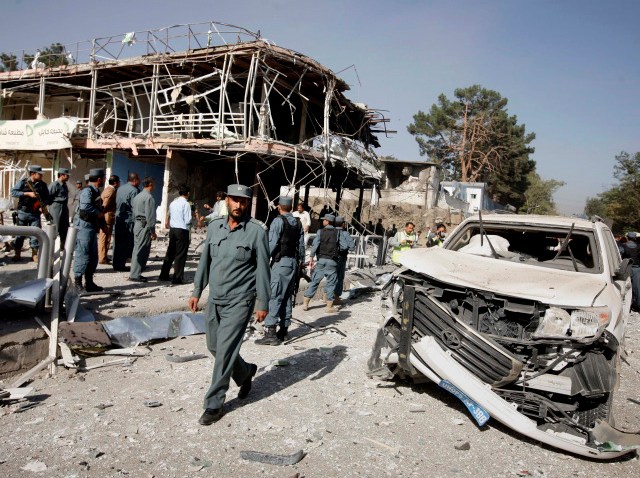 The Taliban have claimed responsibility for a deadly car bombing near the heavily fortified Indian embassy in the heart of Afghanistan's capital city early Thursday, killing at least 12 people and wounding 87, according to reports.
The blast ripped through a market building across the street from the Kabul embassy, which was targeted in an attack that killed more than 58 people last year, Reuters reported. Taliban spokesman Zabiullah Mujahid said in a statement that the an Afghan man was targeting the Indian embassy when he blew up his SUV.

Violence in Afghanistan has spiked in recent months with Kabul targeted for bombings on numerous occasions. The latest blast comes one day after the U.S. marked its eighth anniversary of the Afghan invasion, which was sparked by the Sept. 11 attacks.
U.S. & World
The day's top national and international news.
President Obama is weighing whether to send up to 40,000 more troops to the country as his top U.S. commander, Gen. Stanley McChrystal has requested.
Get more: MSNBC