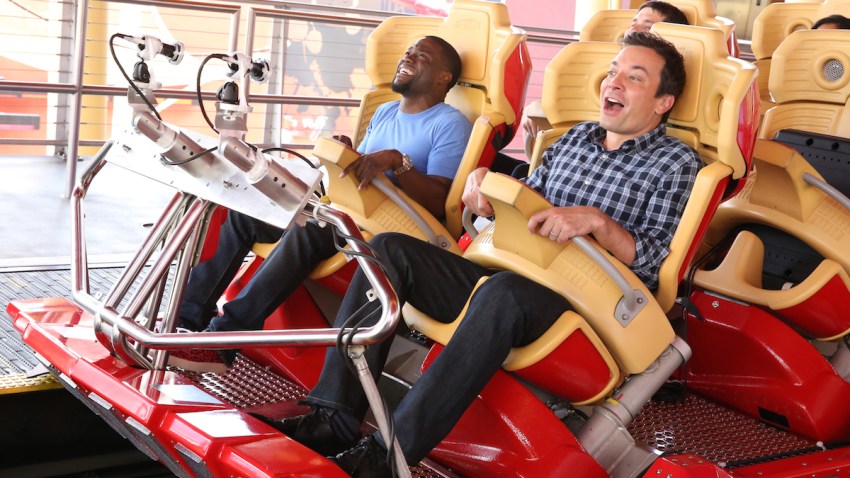 On Tuesday night, "Tonight Show" host Jimmy Fallon showed the Orlando audience a video of his scream-filled roller coaster ride with comedian Kevin Hart.
The two funny men shouted in terror as the Hollywood Rip Ride Rockit at Universal Studios Florida took them through several dramatic twists and turns in the air.
At one point, Fallon shrieked as a bug flew in his face.
Fallon also showed a video of Hart's recent appearance on wrestling television program WWE Raw, but the "Think Like A Man" star said the clip was embarrassing.
"The only reason why I'm mad you guys had that video," Hart said, "I went through the lower part of the rope. No wrestlers go through that part. I'm the first grown man in the history of wrestling to go through that rope."
U.S. & World
The day's top national and international news.