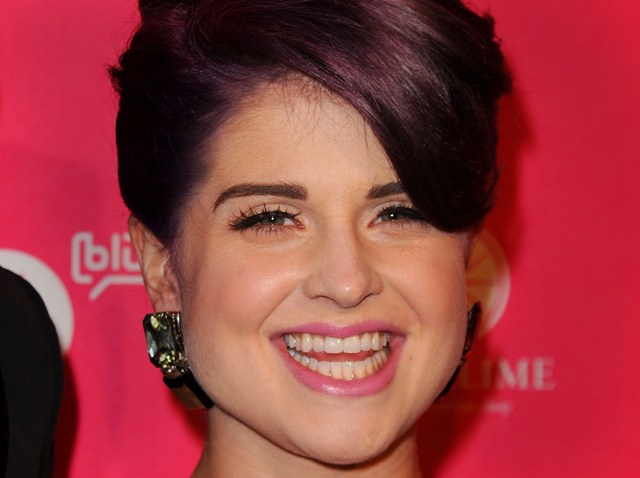 Kelly Osbourne is still nursing her broken heart following her recent split with former fiancé Luke Worrall.
"It's been the hardest thing I've ever had to deal with in a long time, and I'm not over it," the 25-year-old said during an appearance on "The Ellen DeGeneres Show," airing on Thursday. "And for a while I thought … a small part of me wanted to still be with him, but it's not right."
VIEW THE PHOTOS: The 'Fierce' Miss Kelly Osbourne
U.S. & World
The day's top national and international news.
Kelly and Luke got engaged in 2008, but split in July.
"The best your relationship is ever going to be is how it is when you're dating," Kelly explained. "We weren't happy anymore. I had to go to the next step in my life, and so did he, unfortunately."
VIEW THE PHOTOS: They Dated Who?!? Surprising Former Couples!
The former "Dancing with the Stars" contestant said that she still imagines a life with Luke.
"It sucked way more because I was going to marry him," she continued. "I wanted to spend the rest of my life with him, and a part of me still really does, but there is a huge part of me that doesn't."
Adding, "I need a man that's going to stand next to me and say, 'I don't care what anyone else says, that's my girlfriend. Shut up.' And not many people will do that."
VIEW THE PHOTOS: Divorce! Break-Ups! Hollywood's Most Famous Former Couples
For now, Kelly is enjoying single life – and the occasional rumor about her dating a primetime hunk.
"I do not want to date anyone," Kelly said. "Although I have been rumored to have been dating Chace Crawford. I don't believe I've ever met him. So that's kind of cool."
VIEW THE PHOTOS: Are They Or Aren't They? Hollywood's Hottest Rumored Couples
Copyright 2010 by NBC Universal, Inc. All rights reserved.
This material may not be published, broadcast, rewritten or redistributed.
Related Content from AccessHollywood.com:
PLAY IT NOW: Kelly Osbourne: It's An 'Honor' To Walk In A Betsey Johnson Fashion Show
PLAY IT NOW: Sharon Osbourne On Lindsay Lohan: Going To Jail Is 'Saving Her Life'
More from Access: [ Kelly Osbourne Chace Crawford Ellen DeGeneres ]
Copyright NBCAH - Access Hollywood