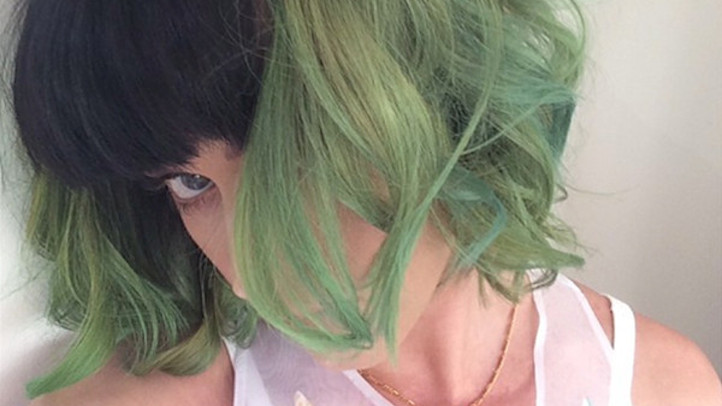 When someone refers to their new hair color as "slime green," you don't exactly expect it to be attractive, but Katy Perry manages to pull it off.
The singer showed off the new hue on Instagram, writing, "SLIME GREEN FOR SPRING by my bb's @neeenaboo &@brantmayfield at the @mcmillansalon." Perry opted to keep her bangs black, but dyed the rest of her tresses a shade of green similar to Sesame Street's Oscar the Grouch (but in a good way...you know what we mean).
Perry, who is no stranger to rocking some interesting colors on her locks, told E! News recently that she was planning the hair change.
U.S. & World
The day's top national and international news.
VIDEO: Anna Kendrick talks about going to second base with...Katy Perry
"I've wanted to go slime green for a long time," she said at the Museum of Contemporary Art, Los Angeles' 35th Anniversary Gala presented by Louis Vuitton. "It's spring time and I think it's time to freshen up my look."
"I'm really excited about slime green, but I hope my hair doesn't fall out," she said. As for a new style, Perry added, "I kind of cut my bangs in haste and now I want them gone."
Switching up hair color can be a bit pricey, but Katy will be diving into an even more expensive hobby with the help of Beverly Hills gallerist Marc Selwyn.
"I'm going to slowly become an art collector," Perry told E! News at MOCA's 35th Anniversary Gala Presented by Louis Vuitton. "Today, we had an all-day art crawl. We got to see some private collections from some people's homes and then we went to a couple of galleries."
Perhaps she can start her own art gallery called "Katy's Cuts and Colors"?
Copyright E! Online