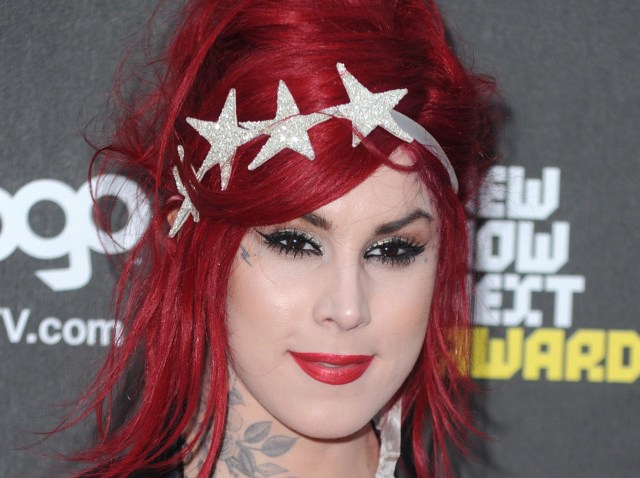 After a few months of playing coy with the press about the nature of her relationship with Sandra Bullock's ex, Kat Von D is finally opening up about her true feelings.
"I don't hang out with anybody unless I'm in love, "she told People magazine about beau Jesse James at the opening of her new Wonderland gallery in West Hollywood.
When asked if the the West Coast Choppers honcho is "the one" for her, she replied, "I believe he is, so yeah."
U.S. & World
The day's top national and international news.
Von D said that she was not put off by the very public split between James and the Academy Award winning Bullock, though she did wait for the air to clear a little before making her move.
"I stayed away from that as much as possible, and we when connected recently, it was such a positive thing," she said. "It was just like, 'Wow, I can't believe I haven't spent this much time with you the entire time I've known you.' Now I'm just embracing it and enjoying it."
For his part, James says that he likes "everything" about Von D and that he's "happy" with their relationship.
Selected Reading: People