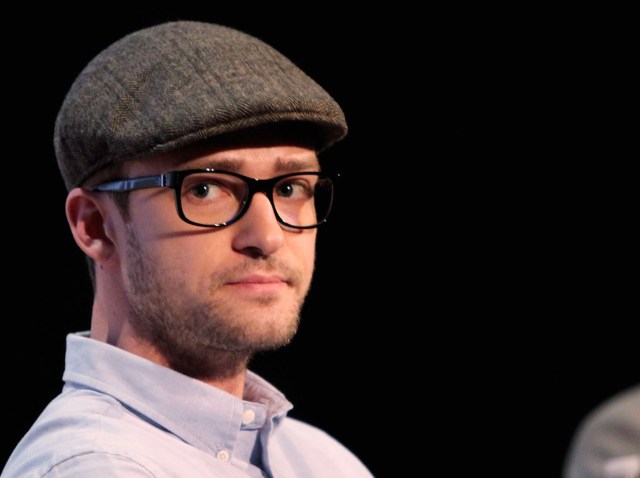 Justin Timberlake - musician, actor, boyfriend of Jessica Biel - is a superhuman if there ever was one. But while former 'NSYNC-er is making the transition from pop star to movie star seem easy, he's not looking to play a superhero.
While his "The Social Network" co-star, Andrew Garfield, is the man taking up the Spider-Man mantle from Tobey Maguire, Timberlake is avoiding the likes of radioactive spiders and mad scientists. When asked if he would like to go a similar route as Garfield, Timberlake quickly told an interviewer: "I don't think so."

"I tested for one [superhero role]. I don't think I'm the superhero type," Timberlake told Entertainment Weekly. "I think it's important to know when you're not the guy."
Over the summer, he was named as a frontrunner to star in Warner Bros. upcoming adaptation of the Green Lantern. Ryan Reynolds eventually snagged the role.
U.S. & World
The day's top national and international news.
In "The Social Network," whose $23 million draw garnered it the number one spot for the weekend, Timberlake has been the source of giddy industry buzz and even award season whispers.

While his music career is currently on the back burner ("I just don't know [in] what capacity I want to be involved anymore," he told the magazine when asked about any worries of maintaining music industry relevance), Timberlake is happy to meld his old passion with a new one. He perked up at the thought of being in a movie musical.

"There's something brewing in my brain that's been brewing and brewing and brewing. I'd be happy to talk about it when it comes to fruition in this playground [his head]."

For now, he's starring alongside ex-girlfriend Cameron Diaz in the comedy "Bad Teacher," he stars in "Friends With Benefits" with Mila Kunis, and he's working with director Andrew Niccol on a thriller.
Oh, and he's also the voice Boo Boo in the holiday film "Yogi Bear."