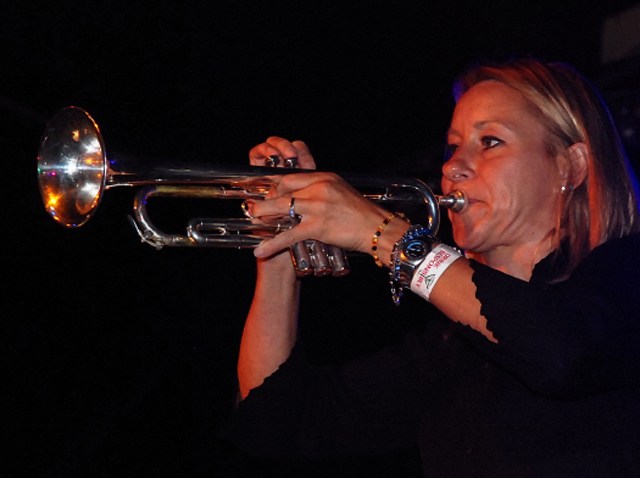 A Pennsylvania judge is stopping a suburban Philadelphia court clerk from issuing marriage licenses to same-sex couples, saying it was a clear violation of his legal authority.
Commonwealth Court Judge Dan Pellegrini on Thursday issued an order that said Montgomery County Register of Wills Bruce Hanes didn't have the power to decide on his own whether the same-sex marriage ban violates the state constitution.

Hanes issued four more licenses to same-sex couples on Wednesday, bringing the total number to 174, despite a 1996 state law that restricts marriage to being between one man and one woman.
The state Health Department took him to court after he began issuing them in July. That was after the U.S. Supreme Court threw out portions of the federal Defense of Marriage Act and state Attorney General Kathleen Kane called the Pennsylvania ban on same-sex marriage unconstitutional.
U.S. & World
The day's top national and international news.
In his opinion, Pellegrini states that Hanes, "admittedly failed to comply with his mandatory ministerial public duty under the Marriage Law by issuing marriage licenses to same-sex couples, by accepting the marriage certificates of same-sex couples, and by waiving the mandatory three-day waiting period, in violation of the express provisions of the Marriage Law."
Hanes says he's already considering an appeal of the Commonwealth Court decision, but says he will comply with the judge's orders, for now.
"I am obviously disappointed by the Court's decision today. Over the course of the next several days, I will be reviewing the decision with county solicitor Ray McGarry and my solicitor Michael Clarke in coming days to discuss with them next steps, including the possibility of appeal," Hanes said in a statement. "In the meantime, I will fully comply with the Court's order."
Previously, Hanes has said that he was somewhat of an unintended participant in the battle over same-sex marriage licenses in his county, stating that when a couple--two female doctors in their 40s--contacted him about applying for a marriage license in July, he only did what he thought was right.
"I decided to come down on the right side of the law," Hanes said in a July statement. "When I took the oath of office 19 months ago, I swore to uphold the U.S. and the Pennsylvania Constitutions. Article 1 Section 1 of the Pennsylvania Constitution, aptly entitled "Inherent rights of mankind," says "all men are born equally free and independent, and have certain inherent and indefeasible rights, among which is "pursuing their own happiness."
In hearing arguments Sept. 4, Pellegrini stressed that the case is about the distribution of power in Pennsylvania not whether the marriage law is constitutional.
"What's before us today is generally, 'Who decides?'" Pellegrini said at the time.
In his opinion, Pelligrini maintained that Hanes' view that the state's marriage law is unconstitutional is irrelevant to Hanes' duty to obey the law.
"Even if Hanes is correct in his view that portions of the Marriage Law are unconstitutional… unless and until either the General Assembly repeals or suspends the Marriage Law provisions or a court of competent jurisdiction orders that the law is not to be obeyed or enforced, the Marriage Law in its entirety is to be obeyed and enforced by all Commonwealth public officials," Pelligrini's opinion stated.
Gov. Tom Corbett's top lawyer says the new court ruling resolves whether local officials have discretion to decide which laws to uphold.

General Counsel James Schultz issued a statement Thursday after Pelligrini ruled for the Department of Health and against Montgomery County Register of Wills Bruce Hanes.

Schultz says the administration respects "the interests and dignity" of all parties in the case, but notes "we are a government of laws." He says it's important that all state office holders enforce laws uniformly.
The Health Department argued that the agency must ensure that marriage registrations are "uniformly and thoroughly enforced throughout the state." It said Hanes' actions have interfered with the proper performance of its powers, duties and responsibilities. Greg Dunlap, an attorney representing the Health Department, said the agency has "an interest in the integrity of the record keeping system."
Hanes' lawyers have said the state's marriage law "affects a fundamental human right, and precludes an entire class of individuals from enjoyment of that right."

"Regardless of how my particular case is resolved, I believe the case for marriage equality continues to move forward, and I can only hope that my decision helped that effort," Hanes said in a statement.
Montgomery County Commissioner Leslie Richards today, issued a statement in support of Hanes' effort.
"I support Bruce in whatever he decides with his attorneys as the next step in advocating for marriage equality, but more importantly I continue to support those Americans who are seeking their inalienable rights," Richards said.
It was not immediately clear what the decision would mean to those who have already received a license.
A similar scenario is playing out in New Mexico, where a county clerk concluded the law did not prevent him from issuing same-sex licenses, and about a half-dozen others in that state have followed suit.
Copyright AP - Associated Press