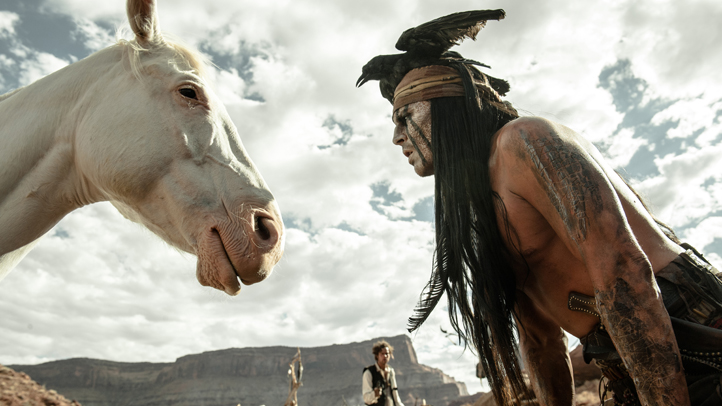 Why did "Lone Ranger" tank? Johnny Depp will tell you why.
The actor spoke out for the first time since the flick's downfall at the box office, and blamed the film's underwhelming release on the critics, according to Variety.
"I think the reviews were written seven to eight months before we released the film," Depp explained in a new interview.
U.S. & World
The day's top national and international news.
WATCH: Liam Hemsworth talks about Jennifer Lawrence's success
He continued to state that the movie never stood a chance because of all the negative press surrounding it.
"I think the reviews were written when they heard Gore [Verbinski] and Jerry [Bruckheimer] and me were going to do 'The Lone Ranger,'" he said. "They had expectations that it must be a blockbuster. I didn't have any expectations of that. I never do."
Bruckheimer agreed with Depp's reasoning, telling Yahoo U.K.-Ireland, "I think they were reviewing the budget, not reviewing the movie. The audience doesn't care what the budget is--they pay the same amount if it costs a dollar or $20 million."
He continued, "It's unfortunate because the movie is a terrific movie, it's a great epic film. It has lots of humor. Its one of those movies that whatever critics missed in it this time, they'll review it in a few years and see that they made a mistake."
As of Aug. 3, "The Lone Ranger," which cost $250 million to make, has reportedly grossed $86 million at the U.S. box office.
Copyright E! Online