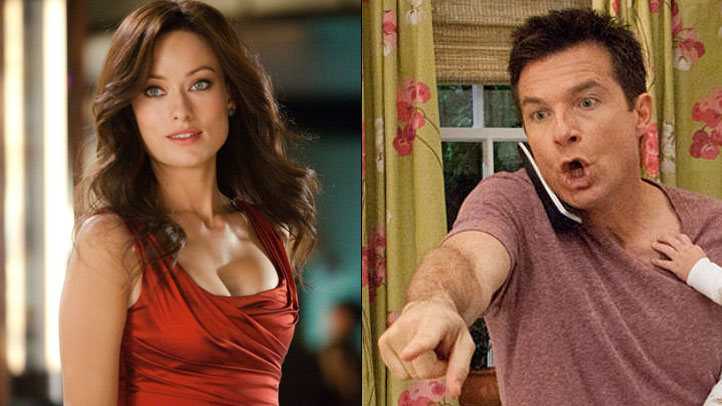 We love both Jason Bateman and Olivia Wilde, been fans for years, so watching the string of films they've rolled out in the past year or so has been heartbreaking. And now they're making film together.
Bateman and Wilde will co-star in "The Longest Week," reported Variety. Bateman will play a man living a life of luxury in his parents' New York City hotel, until one week he finds himself both cutoff from his family's largess and deeply in love--presumably with Wilde. Remember when this film was called "Arthur"?
Anyway, we'll try to reserve judgement, as we're rooting for both of these folks, but watching Bateman take a mouthful of diarrhea in "The Change-Up" left a bad taste in our mouth, with Wilde's part in the film being only marginally more dignified.
U.S. & World
The day's top national and international news.
Bateman will also be starring in another indie, "Disconnected," an ensemble piece that looks at the different ways in which technology changes our lives. Remember when this film was called "Quest for Fire"? Joining Bateman will be Alexander Skarsgard, Paula Patton and Michael Nyqvist.
Following shooting of those films this fall, Bateman's then off to shoot "I.D. Theft" with Melissa McCarthy, and "The In-Sane Laws" with Vince Vaughn. See if you can guess which one of those makes us sad.