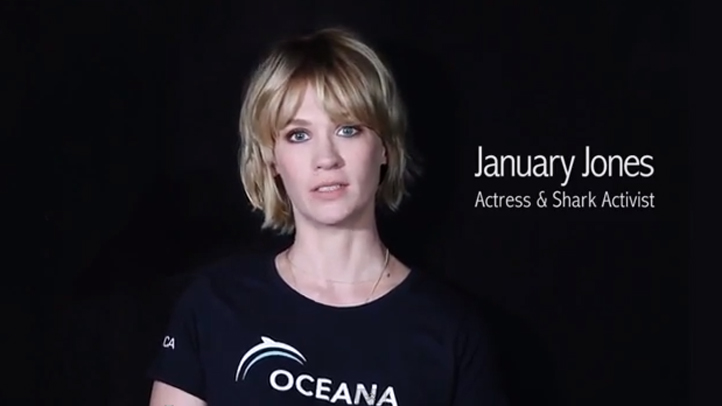 Movies like "Jaws" and "Sharknado" might stoke people's fear of sharks, but actress January Jones says it's sharks who should be afraid of people.
The "Mad Men" star took to the airwaves to make a case for Great White sharks in a public service announcement that launched just as Discovery Channel's "Shark Week" kicked off on Sunday.
"Great Whites are in danger of extinction," Jones said in the PSA. "Too many are being caught in fishing nets."
U.S. & World
The day's top national and international news.
Jones serves as an ambassador for shark protection at Oceana, the ocean conservation organization behind the PSA. The latest ad marks Jones' third for the organization, which is now in its fourth consecutive year as a "Shark Week" partner.
Check out the full PSA below: