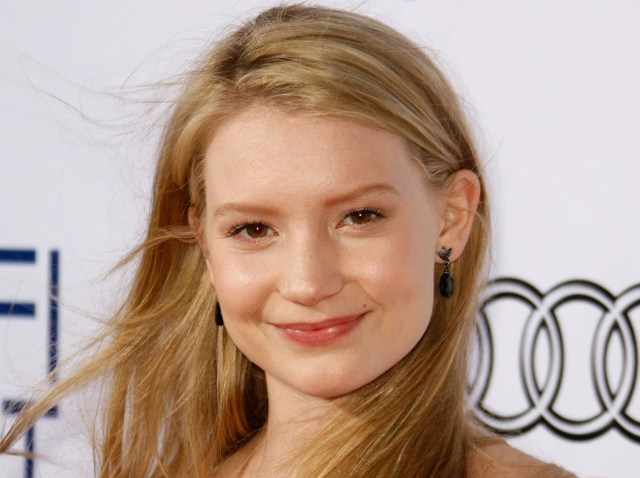 Just say the name "Jane Eyre" and you can feel eyes rolling and hear deep, huffy sighs. This is Hollywood, people, not tenth grade English class. So when we heard Charlotte Bronte's classic novel was being adapted for the screen--again--we were less than enthused.
But now that we know Cary Fukunaga is directing, we're all in.
Fukunaga's first film, "Sin Nombre," which he wrote and directed, was one of the best, most tragically ignored movies of 2009. In fact, we can't think of a more impressive debut by a filmmaker in the last decade. If Fukunaga's on the job, this adaptation of "Jane Eyre," part of a multi-picture deal he was signed to by Focus Features when the studio picked up his stunning first feature at Sundance in 2009, is going to be outstanding.
U.S. & World
The day's top national and international news.
"Alice in Wonderland" star Mia Wasikowska has already been cast as Jane Eyre and Michael Fassbender as the employer she falls in love with only to discover he harbors a dark secret. And yesterday THR announced that Jamie Bell, Dame Judi Dench and Sally Hawkins are in negotiations to join the cast as well.
Bell will play St. John, a clergyman who turns out to be Eyre's cousin, Dench will play Mrs. Fairfax, the housekeeper of Thornfield Manor, who disapproves of Eyre's engagement with Rochester, and Hawkins is Mrs. Reed, Eyre's aunt, who adopts her but abuses and neglects her until death.
Billy Elliott, multiple Oscar winners, Alice, an Inglorious Basterd and the man who directed a movie so beautiful we wept; these are the makings of a truly great cinematic experience. High School English never sounded so good.