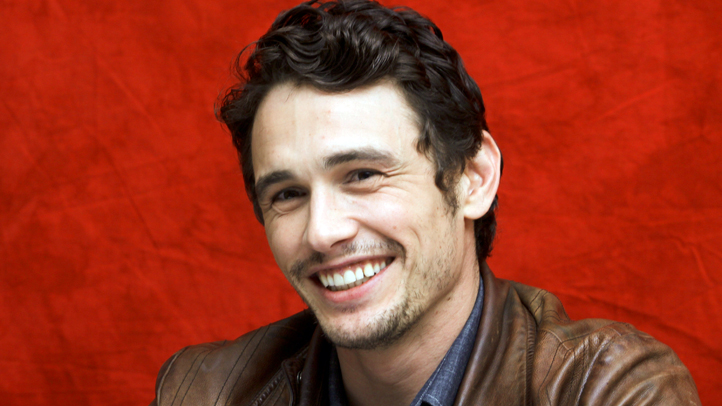 Celebrities who subject themselves to Comedy Central Roasts run the gamut from (recovering) negative attention addicts (Charlie Sheen) to performers transitioning into new roles as campy figures ("Baywatch" buddies David Hasselhoff and Pamela Anderson) to icons unafraid to laugh at themselves (William Shatner) to comics able to out-zing the zingers (Joan Rivers and Roseanne Barr).
Where exactly James Franco falls on this slippery scale is, as with much of a career marked by dubious choices and unquestionable talent, unclear.
U.S. & World
The day's top national and international news.
Franco, whose
roast
airs Monday on Comedy Central, arrives as the youngest and perhaps oddest candidate yet for a voluntary skewering. Whether his cause is comedy – or creating a new chapter in his scattershot, performance-art approach to celebrity – might be the 35-year-old
pop culture polymath
's latest private joke.
In recent years, Franco has been a professor (NYU and UCLA) and a student (Yale and the Rhode Island School of Design). A soap opera guest star (as a mysterious artist named Franco on "General Hospital") and a big-budget ("Rise of the Planet of the Apes") and low-budget ("Howl") movie star. A producer of experimental theater ("Three's Company: The Drama") and, soon, a
TV art show
host (Ovation's "James Franco Presents").
He's shown a knack for intentional comedy (most notably "Pineapple Express"). But the one time he was supposed to get live laughs – before a word-wide audience at the 2011 Academy Awards – the best he could do was dress as Marilyn Monroe in a comic non sequitur. The ironic approach also didn't serve him and some of his Hollywood pals especially well in the recent meta comedy "This is The End," which got a mixed reception.
There likely will jokes about the movie – co-star Seth Rogen is roast emcee – as well as cracks about Franco's Oscars disaster and his recent stint in "Oz the Great and Powerful." (Those who don't mind spoilers can check out some of the best one-liners
here
.) Franco, if nothing else, packs enough wizardry to draw some notable funny folks to his televised teasing – among them, Sarah Silverman, Aziz Ansari and Andy Samberg.
Check out a promotional clip below in which Rogen declares the roast "a terrible idea" – a challenge of sorts to Franco, who apparently never met an idea he didn't like:
Hester is founding director of the award-winning, multi-media NYCity News Service at the City University of New York Graduate School of Journalism. He is the former City Editor of the New York Daily News, where he started as a reporter in 1992. Follow him on Twitter.
Copyright FREEL - NBC Local Media