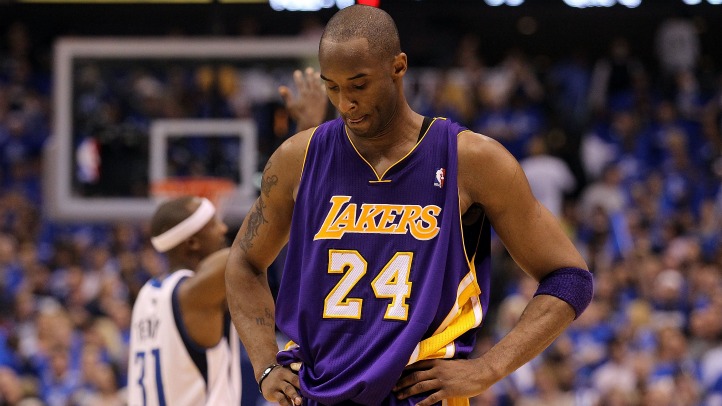 Looks like Kobe Bryant will be able to get by in the event of an NBA strike, now that an Italian club is offering the guard $600,000 per game.
Bryant who lived in Italy as a youth while his father played pro ball there, would be a huge attraction for Virtus Bologna. The team's owner, Claudio Sabatini told an Italian blog of the offer, which would start on Nov. 13 when the Italian League hoops season opens. The deal would have NBA opt out for when the stateside lockout ends.
Bryant, who speaks fluent Italian, could not be reached for comment. But Sabatini appears to be serious, having also courted San Antonio Spurs guard Manu Ginobli. He said he just needs a little help with cash flow.
U.S. & World
The day's top national and international news.
"I can risk by my own the 50% of the total amount of money needed," Sabatini told Il Resto del Carlino. "For the other half, I need the help of private companies, professional associations and the municipality.
Bryant makes $25 million per year under his current Lakers contract. If the NBA season is delayed or even scrapped, he may want to stay in shape and make some money. However, NBC Sports points out that he also may be hesitant to risk injury and jeopardize his quest for a sixth championship ring.