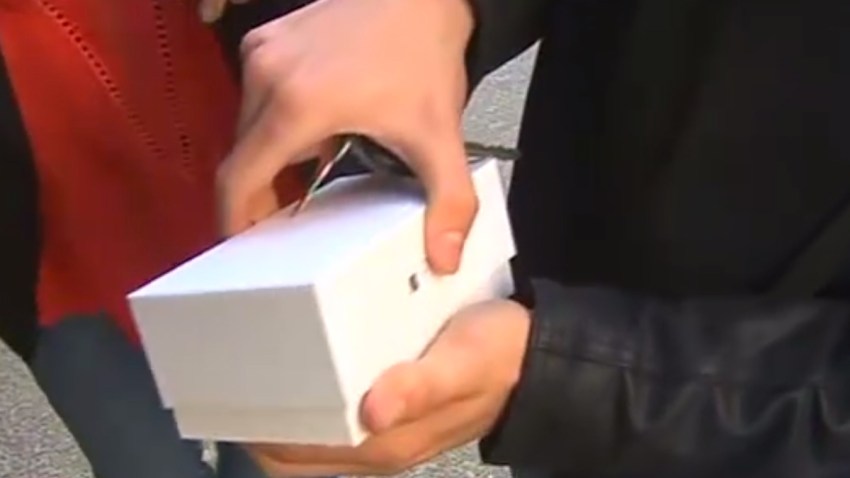 It's official: the new iPhone has hit the streets.
Jack Cooksey was reportedly the first person to leave the Apple store in Perth, Australia, with an iPhone 6. The 18-year-old shakily opened the phone's white package, but when the box lid came off, the gadget fell to the pavement. The blunder happened during a live International Business Times UK video broadcast, as a crowd of onlookers gasped and booed.

[[275486291, L]]
Luckily, the phone was unscathed.

"It's fine," Cooksey says in the video. His ego may not have fared so well.
[NATL] Apple's Big Event: Apple Watch, iPhone 6, 6 Plus