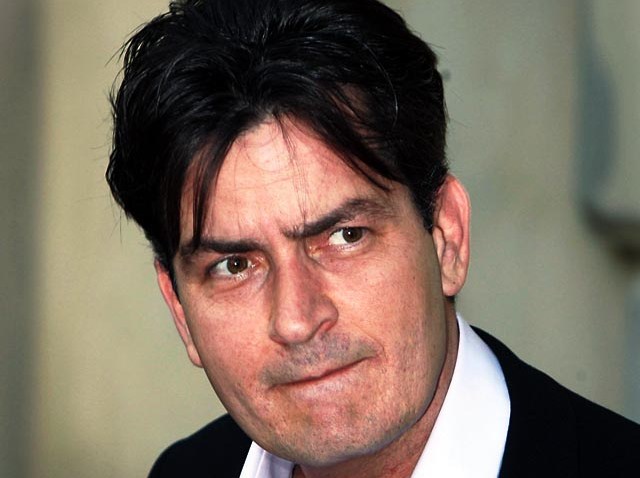 Tiger Woods isn't the only celebrity whose actions have resulted in the end of sponsorship campaigns. According to People, Charlie Sheen's Christmas Day arrest has led Hanes to axe his underwear commercials.

"We suspended the commercials on Dec. 28," Hanes spokesman Matthew Hall told the mag.

In fact, according to Hall, the network tried to pull the ads before that date.

"Some were seen on the 25th, 26th, 27th as we could not reach the networks over the holiday weekend," he said.

The ads for the underwear brand's "Comfortsoft" line, which also feature Michael Jordan, were scheduled to end on January 1, 2010, had Hanes not pulled them sooner.

Hanes was unable to cut some print ads that feature Sheen due to publishing schedules, Hall told the mag.

Sheen's contract with the brand ends in mid-2010, but no new ads are planned, the mag reported.

As previously reported on AccessHollywood.com, Sheen, whose real name is Carlos Estevez, was arrested on Christmas Day after he allegedly threatened wife Brooke Mueller.

"My husband had me… with um, with a knife and I'm in fear for my life and he threatened me," a woman, who identified herself as "Brooke," said in the 911 call made on December 25.

A source told Access Hollywood on Monday, that the couple was in Aspen originally for a 10-day alcohol detox when they got into the fight.

According to an affidavit released by police, Sheen and Mueller began arguing in the early hours of Christmas Day – at around 3:30 AM, the Associated Press reported.

Mueller reportedly told Sheen she wanted a divorce and said she would get custody of their twin boys, according to the affidavit.

Sheen "became very upset with this threat (of divorce) because of prior experiences," the affidavit noted.

Sheen, however, denied to police that he choked or threatened his wife with a knife. He reportedly admitted to authorities that the couple is having problems in their marriage and he claimed Mueller abuses alcohol, the AP reported.

Attorneys for both parties have asked a judge to lift a restraining order against the "Two and a Half Men" star, which forbids the actor from contacting his wife, in hopes the two can reconcile. However, Colorado prosecutors have requested the order remain in place. They did not give a reason for their request.


Related Content from AccessHollywood.com:
VIEW THE PHOTOS: Denise and Charlie, Heather and Richie
PLAY IT NOW: AH Nation: What Was The Biggest Story Over The Holidays? (January 4, 2010)
PLAY IT NOW: Has Charlie Sheen Returned To Work After His Holiday Arrest?
MORE ACCESS ON THESE TOPICS: Charlie Sheen - Arrests - TV - Tiger Woods - Brooke Mueller
Copyright NBCAH - Access Hollywood