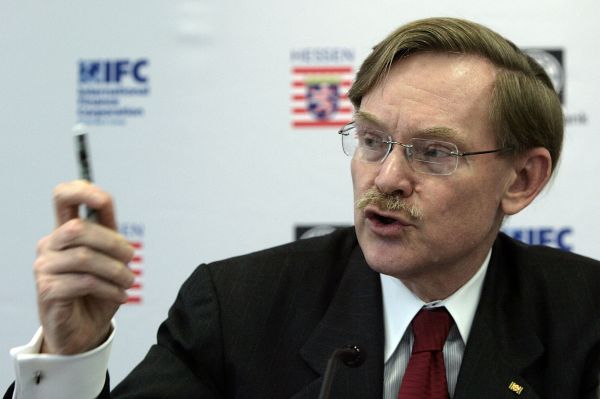 The global economy will shrink this year for the first time in nearly six decades, the World Bank said Sunday.
Poor countries across the globe will continue to lose access to credit and global trade will shrink dramatically as part of the biggest decline since World War II, the New York Times reported.
Until now, most economic forecasters thought that the global market would at least show a tiny expansion -- for most experts, thoughts of a shrinking economy didn't even enter the equation.
U.S. & World
The day's top national and international news.
The bank created the report in anticipation of a meeting it will hold next week with finance ministers from the world's 20 industrialized and large developing countries.
Bank officials begged wealthy countries to set aside funds for poor countries, saying that institutions like theirs and the International Monetary Fund could only help out for so long.
"This global crisis needs a global solution," said Robert B. Zoellick, the World Bank's president.
Lower commodity prices, decreased interest in trade and stifled credit are to blame for the decline of countries in need, the Bank said in the report.