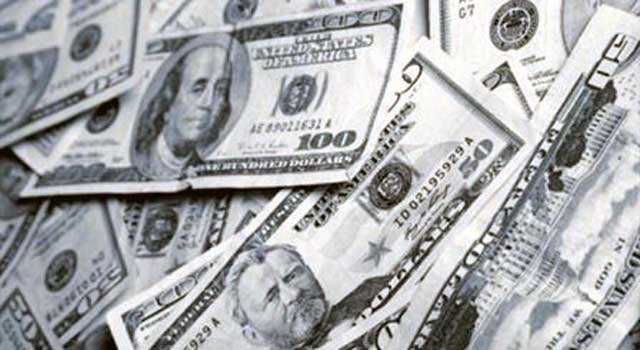 Money can't buy you love.
Or can it?
Two-thirds of people would marry any plain Jane or Joe out there -- as long as their honey brought in the money, according to a new survey conducted by the Connecticut firm, Prince & Associates, Inc.
U.S. & World
The day's top national and international news.
How much money, you ask?
Somewhere in the ballpark of $1.5 million. That's right, $1.5 million.
Believe it or not, Russ Alan Prince, the president of the research firm, believes the $1.5 million figure is low, and thinks that a more realistic view of true wealth hovers around $10 million and up.
"People want to have the good life, he told divorce360.com. "Most people get upset because it's politically incorrect -- well, so is life. People want the money, it's not a big secret."
Of the 1,134 people polled nationwide, many said they held no illusions of grandeur for a successful marriage without intimacy. Forty-three percent said that marrying for money's sake would most likely end in divorce.
Women were more likely, overall, to consider potential partners' income as part of their selection process. The firm said that nearly three-quarters of women in their 30s said they'd marry for money, compared to 41 percent of men in their 20s. While 61 percent of men in their 40s said they'd do the same.
Pat Nowak, author of "The ABCs of Widowhood," isn't surprised by the results and believes that individuals who are divorced seek stability the second time around.
"Finding someone to date, with substantial resources, is now considered quite acceptable," Nowak told divorce360.com. "Why be poor when you can combine assets and live the life you previously did?"
Accountant Daniel Gass of Sunrise, Fla., says that while money may not be on the forefront of everyone's minds, it's always in the mix.
"Even if you don't care if someone is rich, you may care that they be steadily employed," he told divorce360.com. "That may not be considered to be 'marrying for money,' but I think that is only because you are not marrying for a lot of money."
"Let's be realistic," Prince said. "Money doesn't buy happiness, but it solves a lot of problems."