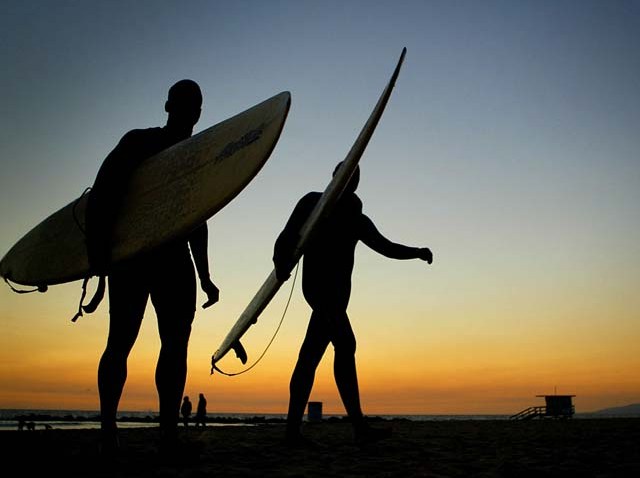 "The Voice" is ready for the finale as its the top three artists were voted to the final round and two hopefuls were sent home just one week before the end.
Tuesday night's bottom three were Kristen Merlin, Kat Perkins, and Christina Grimmie, which meant Blake Shelton's only artist; Jake Worthington along with Team Usher's only artist; Josh Kaufman, secured their spot as finalists.
But among the three remaining, it was alternative pop vocalist Christina who was saved by Twitter in the end and will be joining the boys in the "The Voice" finale.
U.S. & World
The day's top national and international news.
Her last chance performance consisted of a soft approach with a powerful ending in her rendition of "Apologize," by Timbaland featuring One Republic.
Coach Adam, who let out a "Yea!" when Christina belted out a final note, was ultimately brought to his feet.
"If you get to the finals, this girl is going to win," he said confidently.
However, Adam was additionally rooting for his rock 'n' roll girl Kat Perkins as she was also in the bottom three for the third time -- this time around, she couldn't sing herself out of it.
Kat performed Carrie Underwood's "Good Girl," for her last time on "The Voice" stage. On Monday's show the rocker chick deviated from her norm and sang a pop song and a Disney soundtrack hit.
Adam, admittedly her number one fan, said, "Let me tell you about this girl. This girl is here for the third time, every single time she's dug herself out of the hole." He went on to add that each of her last chance performances were done with ease and confidence.
"I just love you so much, you do this effortless thing," he said.
For her final attempt to make it to the top three, country singer Kristen Merlin also took on a Carrie Underwood song, performing "Blown Away."
Singing the original version, Merlin was passionate and upbeat on stage, even though she faced the possibility of going home.
"I've always had a soft spot for you," said Blake relating to the country artist. "It's been amazing to see what's happened between you and Shakira as artist and coach. It's magical."
And Coach Shakira didn't disagree when she said, "You're so unique and you should continue being here." Shakira also said that even though she's a country singer, she represents more than just the musical genre.
"You're not a typical girl in cowboy boots," said Shakira. "Your making people open their minds and accept you and embrace you for who you are."
Also returning to the stage were "Voice" veterans, Tessanne Chin, Jackie Lee and Will Champlin who each performed original songs from their upcoming albums. The trio are going on a 31-show tour together in June.
Rascal Flatts made an appearance on stage singing their song "Rewind."
Next week "The Voice" finalists will take the stage for the last time to prove to viewers and already-existing fan bases that they have what it takes to win the competition.
"The Voice" airs Monday and Tuesday night at 8/7c.