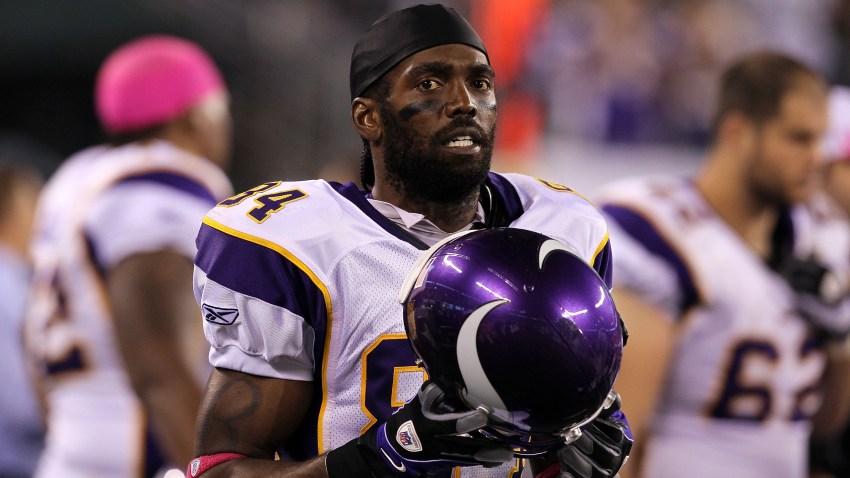 NFL superstar Randy Moss, whose sour attitude often overshadowed his electrifying talent, has decided to retire.
Moss, a certain Hall of Famer, is second all-time among wide receivers in touchdowns, trailing only Jerry Rice. Drafted by the Minnesota Vikings in 1998 out of Marshall University, Moss led the league in touchdowns as a rookie, with 17. Later in his career, he teamed with New England's Tom Brady to put up one of the greatest seasons a wide receiver ever had, catching 23 touchdown passes in 2007. The team went undefeated in the regular season, but lost in the Super bowl to the New York Giants.
But he was always criticized for not giving enough effort on plays in which his number wasn't called and he had several off the field incidents that hinted at a character problem. As his talent diminished, coaches seemed less inclined to give him a long leash.
U.S. & World
The day's top national and international news.
"After weighing his options and contemplating offers, he's decided to retire," Moss's agent Joel Segal told ESPN's Adam Schefter.
Moss began last year with the Patriots, but after complaining to the press about his contract, he was traded back to the Vikings. There, he complained about a team meal and was such a distraction that the coach cut him without consulting the team brass. He finished the second half of the season with the Tennessee Titans, but was ineffective.