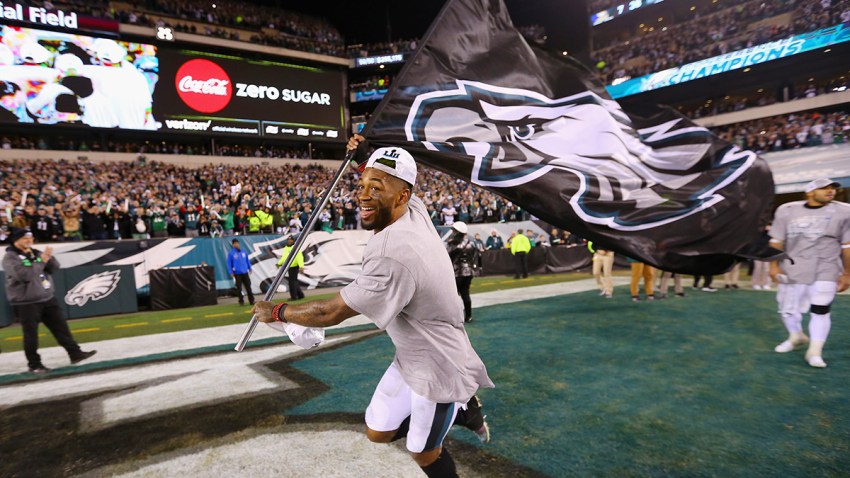 A Philadelphia Eagles fan whose attempt to rally subway passengers for a playoff game ended with him running into a concrete pole says he's doing OK. He also says a viral video of the incident shows the "passion" of Philly fans.
Jigar Desai said his pain eased with the Eagles' 38-7 win over the Minnesota Vikings in the NFC Championship game Sunday night.

The mishap occurred while Desai was heading to the game after having a few drinks while watching the New England Patriots defeat the Jacksonville Jaguars in the AFC Championship game.
The 42-year-old Eagles season ticket holder from suburban Philadelphia said he got pumped up watching a group of Eagles fans on a train heading in the opposite direction and wanted to get them excited. Video captured Desai, wearing a Brian Dawkins jersey, running with the train car — then hitting the pole and bumping into the train.

"Yeah, I hit the pole, but the passion is there," Desai said. "It reflects the passion of the entire city. We are good fans."

The Eagles will face the Patriots, the reigning NFL champions, in the Super Bowl on Feb. 4. It'll be the 10th appearance in the Super Bowl for the Patriots but just the third for the Eagles, who've never won it.
U.S. & World
The day's top national and international news.